Overview
A3 Max Bi-led projector is the non-destructive version of the current led projector in Aozoom product line. It is one of the best aftermarket auto headlights retrofit kit to improve your stock lighting. With bi-xenon function combined, it integrates low beam and high beam together. The mounting thread shaft makes It easy to install, which means you do not have to do a lot of cutting to your headlight reflectors, but simply insert the projector throw the existing hole. This bi led projector comes with a mounting shaft with thread, which allows an easy fitting to the existing h4, h7, h11, 9005, 9006 bulb holes, the length of the shaft is made for a tight grip on the bulb holder.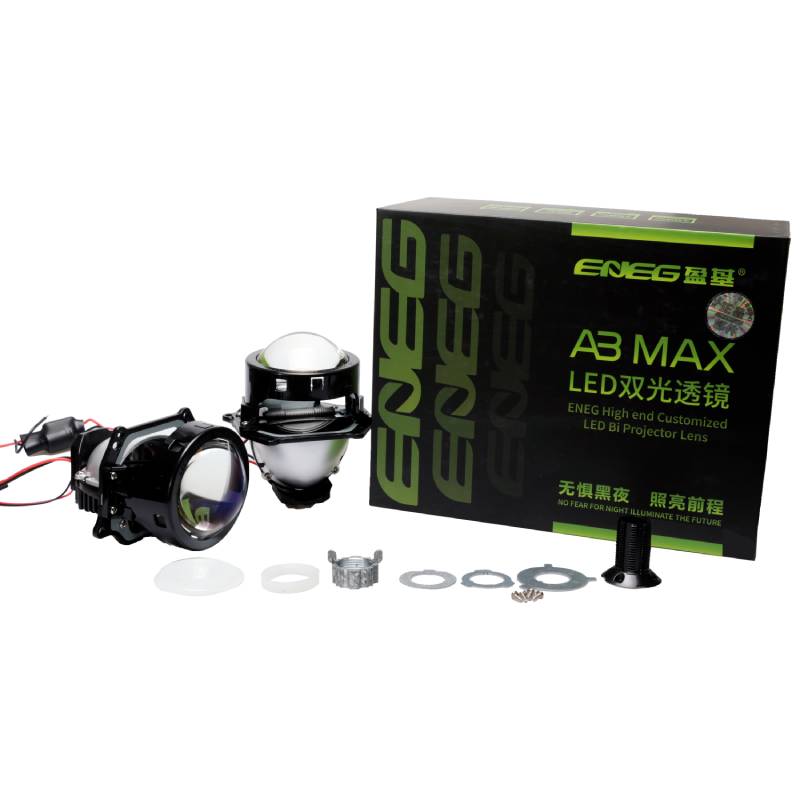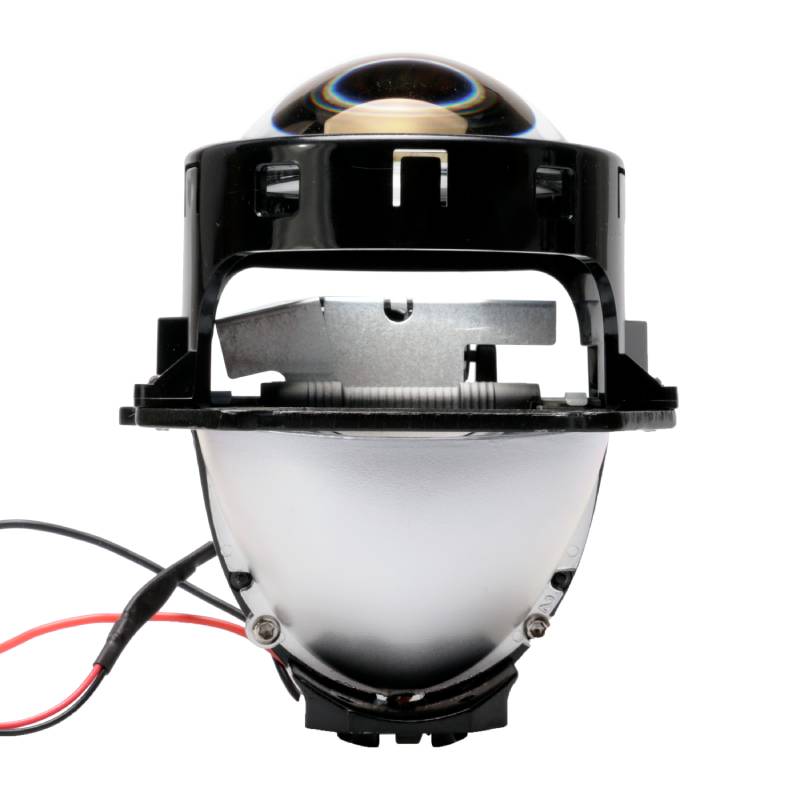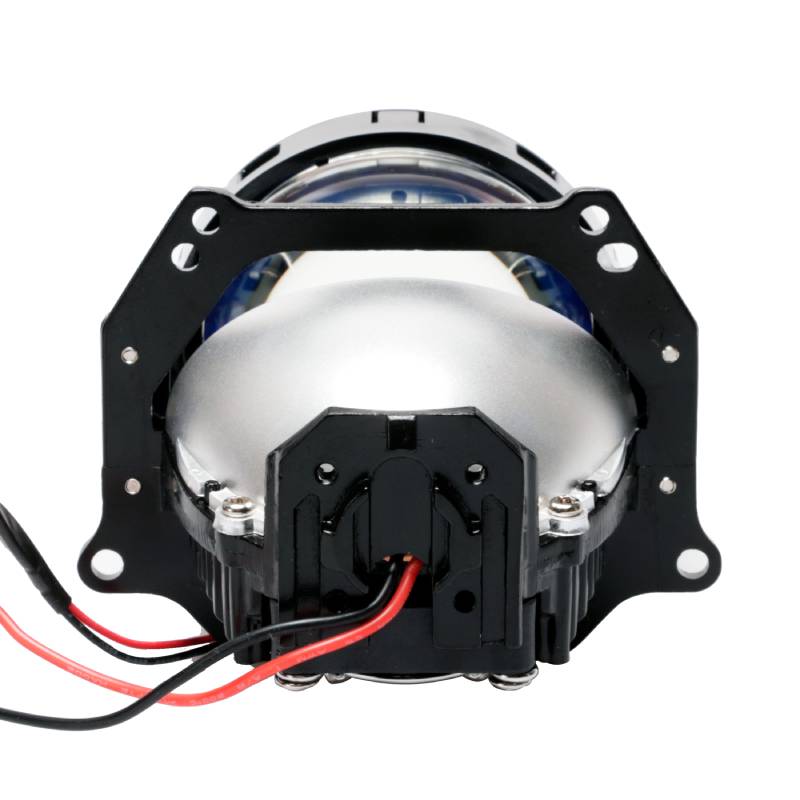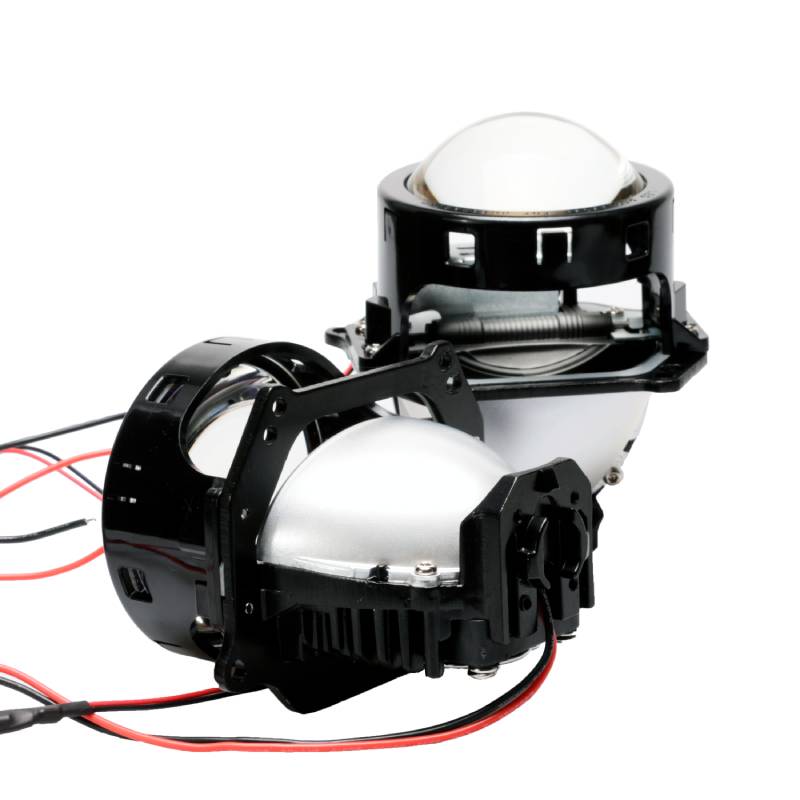 Basics About This A3 Max Bi Led Projector
Simplicity
Forget about separate bulbs. Forget about big ballasts, or where to mount them. Forget about complex relay harnesses, and where to run them. Here, you've got the projector and a small external LED driver to regulate power and control its function.
Compact size
A3max is favored by headlight retrofitter around the world for its slim and compact designs. It will be easy to fit in many compact sizes headlight housing and save a lot of trouble cutting or trimming the existing housing for a good fit. And the thread shaft is detachable from the Aluminum body, enabling a 2-way install options. With either way, it is one of the best options retrofit lens to upgrade.
Quality with performance
A3max has a beautiful wide and the intense hotspot at the low and high beam. The Low beam measures 3200LM and high beam 3600LM, 2 times brighter than your stock light. Color temperate is 5500K, rendering the perfect visibility lighting effect in all weathers. 4300K and other color temperatures are optional with customer special requirement.
Appearance
Blue coating lens is optional at customer requirement and this lens is compatible with 3.0-inch shroud of any type. It improves both your vehicle functionality and appearance.
Popularity
A3 max is a popular retrofit projector lens for headlights. It is sold in different countries or regions by headlight retrofitters, car fans, local car accessory stores, online shops, car parts franchises. with this lens in store, or on shelf, it drives traffics, draws attentions and turns head on street.
Interested to know more about this product? Or to be a distributor in your area? Talk to our sales team now!