Automotive lighting is one of the most important parts of a motor vehicle, in terms of appearance and of active safety systems. Lighting quality is essential at night or in dark places when driving. Good visibility can effectively reduce the occurrence of traffic accidents. It is natural to promote the application of LED in automobile lighting systems because of the unparalleled advantages of LED over other light sources, such as the properties of energy saving, compactness, good reliability, fast reaction, long life-time, good color rendering, and so on. It has been a trend that more and more automobile brands have been adopting LED source in their new models. One of the most typical applications is the front lighting system, including low-beam headlamp and high-beam headlamp.
In recent years, researchers and light manufacturers have made continuous breakthroughs and improvements in the application of LEDs in automobile front lighting systems, especially for the low-beam headlamp, in this short article we will talk briefly about Bi-LED lens projector- a trending lighting upgrade parts used by more and more motor-vehicle user to improve the existing halogen, xenon stock front lighting systems.
So many models of Bi-LED lens.
Question comes-what makes a good Bi-LED projector lens?
To better answer this question, we will need to first understand the main function of the low beam and high beam of a motor vehicle front lighting system;
Passing beam/ low beam/dipped beam: a lamp used to illuminate the road ahead of vehicles and not cause dazzle or discomfort to oncoming drivers and other road users;
Driving beam/High beam/main beam: a lamp used to illuminate a long distance ahead of the vehicle.
Also, we will need to understand when and where the low and high beam will be used:
Passing beam: the beam (40m away from the front vehicle) used when the vehicle speed is slow with good lighting conditions or in the city and when it meets the vehicle on the opposite side
Driving beam: when there is no opposite vehicle and driving on the expressway (100m from the front)
Vehicle users upgrade the stock headlight for better lighting performance, but only to be brighter isn't the goal, but the light should be conforming to road regulations and they should be safe for all road users. Next, we will explore some principle for a good auto light retro or upgrade project.
Auto lighting upgrade Principle
Basic Principle for light upgrades-
High beam/Driving beam - with sufficient luminous intensity and sufficient illumination range.
Low beam/Passing beam - ensure that there is sufficient road lighting but does not cause dazzle to the driver and road users of the opposite vehicle.
1. Road Legal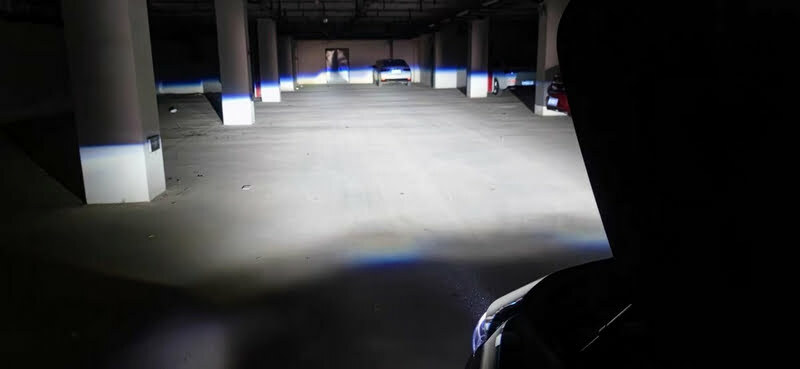 Headlamps shall be so made that with suitable light source they give adequate illuminance without dazzle, within safe braking distance when emitting the passing beam, and good illumination when emitting the driving beam.
The passing beam must produce a sufficiently sharp "cut-off" to permit a satisfactory adjustment with its aid. The "cut-off" must be a horizontal straight line on the side opposite to the direction of the traffic for which the headlamp is intended; on the other hand, it must not extend beyond either the hT-hT horizontal line, 22.5 cm above the straight line H-H, passing through Points 2, and H5, H3, H4, or above the straight line H3 H2, inclined at an angle of 15° above the horizontal (see annex 3). A cutoff extending beyond line H5 H3 H2 shall in no circumstances be permitted.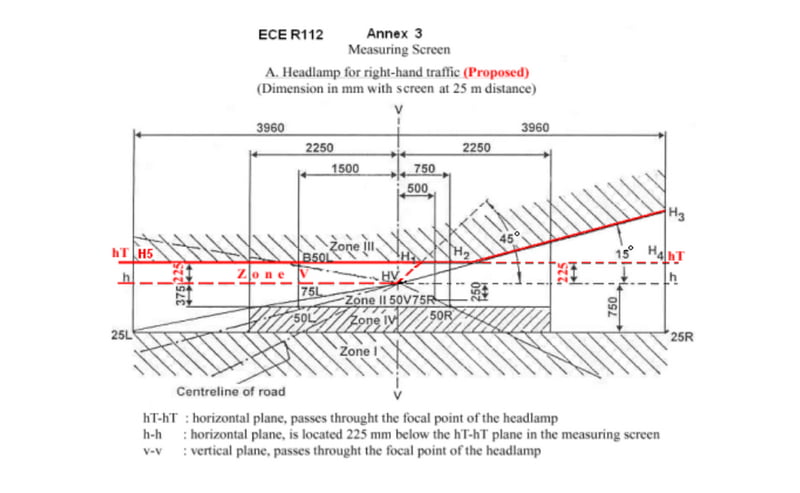 The recent amendments by ECE Regulation No. 112 mentioned that "Long-Distance Illumination Without Glaring (Dazzling) Effects" was added to the headlamp literature for the first time. The passing beam (Low-beam) systems based on ECE R112, ECE R48, and ECE R98, which use Halogen or Gas Discharge (HID) light sources cannot provide illumination of the safe braking distance. For example, the emergency braking distance of a vehicle driving at 100 km/h is at least 50-60 meters, including the human reaction time. On the other hand, a standard passing beam system with a cut-off inclination of 1% can provide illumination for a distance of about 25-30 meters. Hence, in case of emergency, vehicles cannot stop within a visible range of 25-30 meters, and many accidents may therefore happen.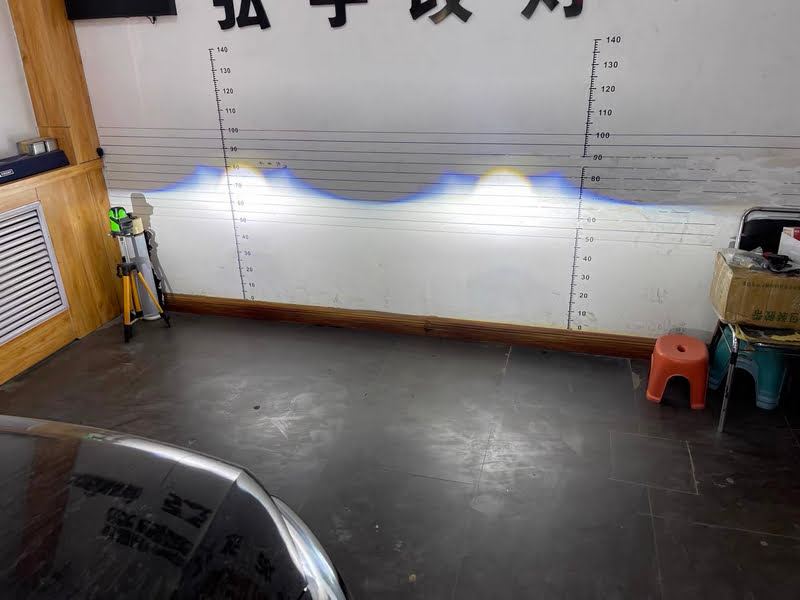 ECE proposes a new passing beam standard which enables continuous illumination along a safe braking distance of approximately 60-70 meters. It is also aimed to prevent the dazzling effect in the rear-view mirror during night drive, caused by the illumination coming from the vehicles behind, thereby providing a safer and more comfortable drive by enabling use of the rear-view mirror in the daylight setting. The proposed system is also intended to improve the vision distance at turns without suing any additional headlamp mechanism. The issues discussed herein may also be considered for other Regulations concerning the passing beam illumination.
The proposed "cut-off line" can provide illumination in the safe braking distance, without causing any dazzling effect on the side opposite to the direction of the traffic, and enables safe and comfortable night drives.
Bi-LED Lens are designed precisely to this ECE regulations and it enhances a safe braking distance of 60-70 meters. Bi LED Lens come with a sharp cut-off line that makes sure the Zone III is completely dark or un-illuminated by dazzling light. B50L is the driver eye position of the on-coming vehicle and any unwanted light will dazzle the driver and pose a road hazard.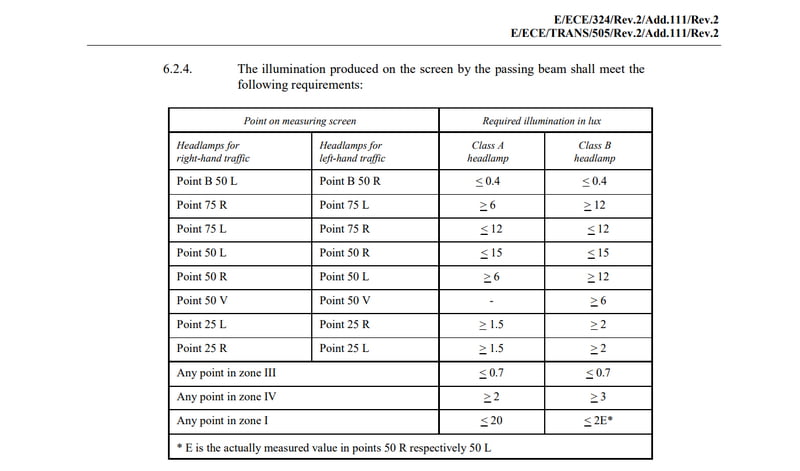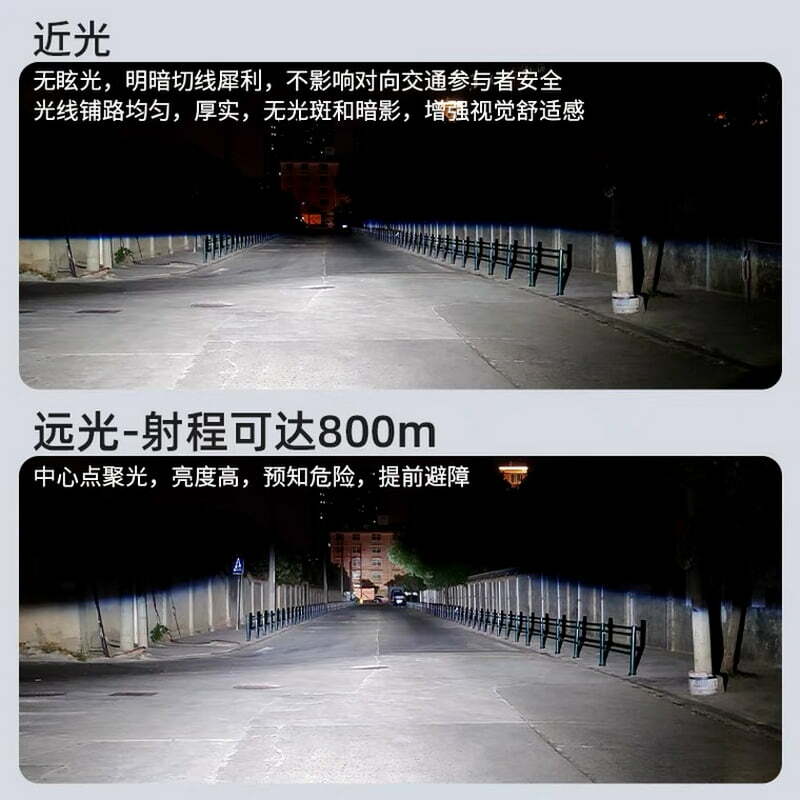 2. Safe for all road user
Motor vehicle owner cannot just put themselves first when doing the auto headlamp retro or upgrade. There are more road users and everyone will be harmed if the light produces beam patterns that is not road legal. Unlike stock headlamp, aftermarket auto headlights upgrades is usually done by auto workshops or auto headlamp studios by professionalism or enthusiast, they may or may not aware the road regulations and inappropriate lights might be installed in the vehicles. This happens often. Such as the headlights that appears like a dazzling sun from the opposite traffic when you drive at night. This is just too dangerous and those headlight retro or upgrades should be avoided.
Although there are rules and regulation for the light output pattern, such as the ECE and SAE standards, but it is higher recommended that a relevant installer explains so to the vehicle users who just want the brightest Bi LED lens and do not care other road users.
3. Performance upgrade
Vehicle owners complain the stock headlight is not bright enough when driving at night or in dark environments. This is because the stock light of some vehicle just meets the minimum lighting requirement- such as the ECE mentioned above. And. Those stock light does not produce sufficient light for challenging driving environments, though the beam pattern of such headlamp is up to standard.
So, the aftermarket headlamp upgrade should aim at a more powerful light output, while still keep the standard road-legal beam pattern.
Too much light without a control is a road danger, and all retrofit or headlight upgrade should be avoided doing so.
4. Product Reliability
Auto headlight retrofit or upgrade project isn't an easy job. It involves a lot of fine work, such as opening the headlight assembly, cleaning off the glue, trimming the reflector, opening holes, cutting wires and resealing it back. It would take a experienced hand 4-6 hours easily to finish the project and the least thing you want to see is that the product fail in a short period of time after the job is completed. This not only result in an angry customer but also it does great harm to the reputation of your business.
So when selecting the right Bi-LED lens for your vehicle's light upgrade, do not just put price first, but the overall performance and the manufacturer's reputation, such as product reliability, Lens service life time, and quality consistency.
5. Product Features
A high-quality Bi-LED Lens product should come with compliant color temperature, high luminous efficiency, compact size for easy installation, high luminous flux and uniform luminous light beam; Double reflector lamp cup or double reflector lamp cup with direct LED or Laser high beam lens shall be selected as far as the primary choice for aftermarket auto light retrofit and upgrade. The Bi-LED lens of the double lamp cup has excellent high beam and low beam, and the low beam is very uniform, without dark areas and light spots while keep the high beam very focused; Single lamp cup lens products are unlikely to be excellent at both high beam and low beam, because there must be only one light emitting source of high beam or low beam that can be placed at the focal point of the reflector to ensure that all light effects are reflected. If the user has special requirements for the driving beam and often use the driving beam, such as driving one the highway frequently, or in a remote area with fewer other road users, then a powerful driving beam/high beam will greatly improve the safety of driving. We can also consider the laser lens as an upgrade object for such circumstances.
At present, 12V and 24V lenses can meet the requirements for passenger cars and 24V trucks. The power of the lens is generally between 35-75W. some enthusiasts prefer high-power LED lamps as the retrofit light source, but higher power may not have better light efficiency, and it is also a challenge for the vehicle circuit board. 55W-75W lenses have high light efficiency and good lighting effect, and they are the most common retrofit and upgrade light source.
The light color, the cut-off line, power input and the light output aiming should be consistent for same product from same batch. High quality Bi-LED lens products should undergo strict product testing, focus adjustment, and color matching before leaving the factory to ensure user experience and reduce the after-sales and user-service-time of dealers and end-users.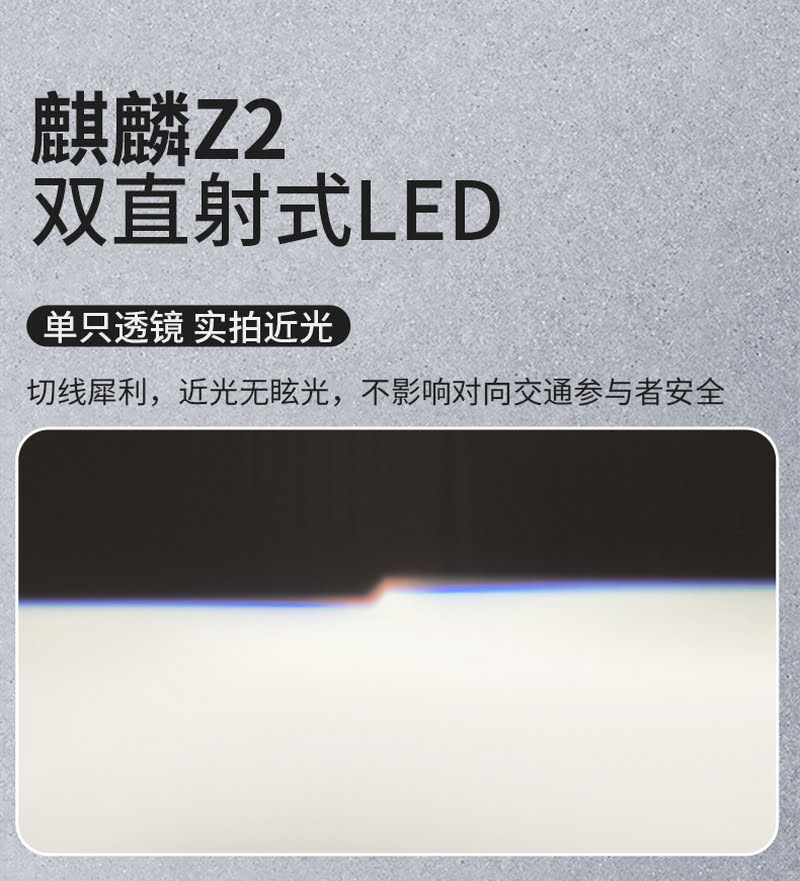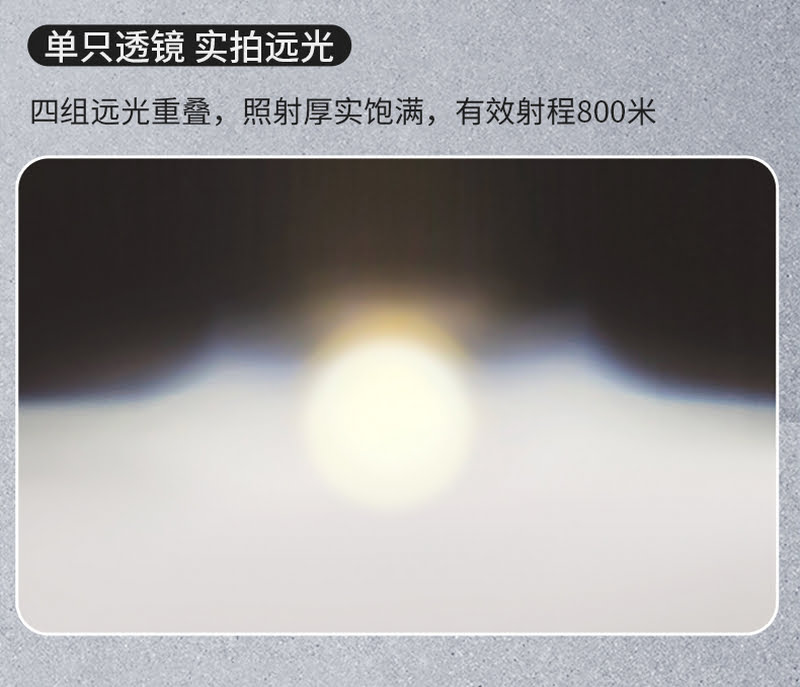 Lens products are usually used in various extreme climates. cold, hot, dusty or snowy, it should provide safe lighting for drivers at all times, and it shall not fail when they are most needed; Only products that have passed strict product certification and testing can be used as qualified accessories for automotive aftermarket lighting. Aozoom Bi-LED lens pass test like- Temperature resistance test, weather resistance test, chemical reagent resistance test, detergent and fuel resistance test, mechanical wear test and lens coating adhesion test.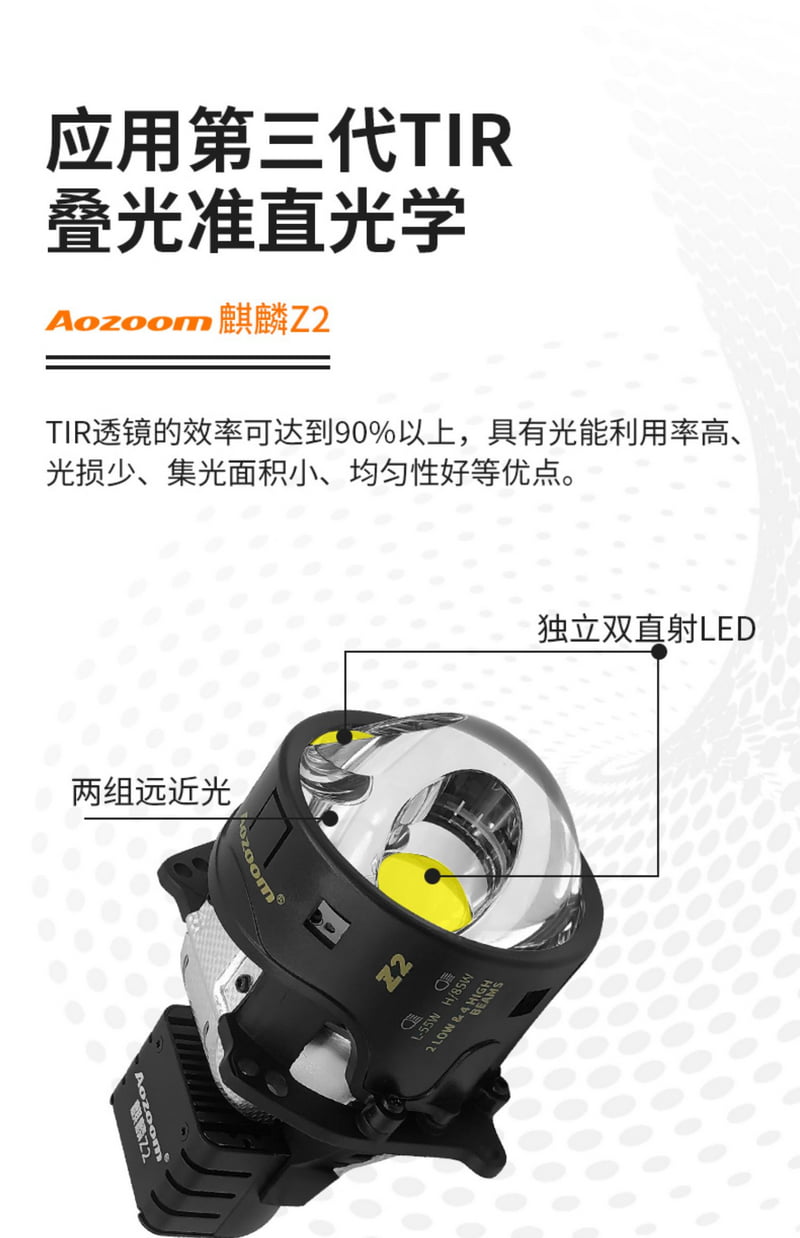 Aozoom Bi-LED Lens product has been tested by tens of thousands of lamp modification shops for decades and it is the primary brand for lamp modification and upgrading choice.
Aftermarket Bi-LED Lens modification is a complex project. Choosing a product with convenient installation can avoid many unnecessary troubles. Different from the stock headlights, the retrofitting headlights requires installer and the vehicle owner to select a suitable product. There are many models in the current market with different shapes. Choosing one or a series of lens products can be fitted into reflector cup.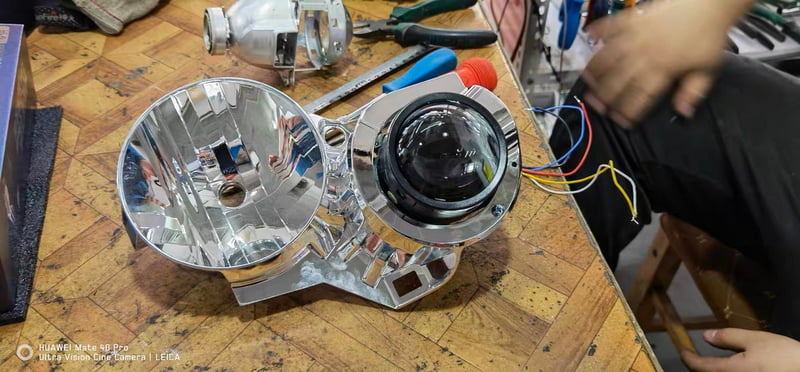 Bi-LED Lens can meet the current mainstream light distribution requirements from ECE or SAE, because with the dimmer mechanism, the lens can produce a uniform beam pattern with a clear and sharp line. Besides installer can recalibrate the light pattern to ensure compliance with laws and regulations- The center height and horizontal line of the headlamp can be adjusted, which has a huge advantage over the method of replacing only higher power light sources-such as putting a LED bulb or a Xenon bulb to the reflector headlamp.
Conclusion
In summary, the performance of headlights has a great impact on the driver's driving safety. Inadequate lighting will affect the vision, while too high brightness will cause dazzle to the other drivers. Although the car headlamp is not large in the whole car, it plays a very important role in the safety performance. Countries all over the world have not only formulated mandatory national standards for automotive headlamps to assess all aspects of the performance of the whole lamp, but also set various tests for different characteristics of each light source to ensure the safety and quality of headlamps of automobiles. Auto modification shops, lamp manufacturers, and the majority of auto users should have a basic understanding of technical content of auto headlamp standards, and the principle of standard test project settings. This will play a positive role to the manufacturer's product development, improve product quality, the healthy development of the industry and improve road safety for all road users.
A great Bi-LED Lens, no matter what shape, or size, it does one primary job-produce enough light that conforms to road safety requirements. Only on this base, other features such as appearance, style can be obtained. A great Bi-LED lens shall produce enough light that helps the driver to see the front view clearly and enable a drive with delight and comfort, but it shall not produce excessive amount of light and ill-formed beam pattern that harm the other road users.