How do Bi-Xenon Projector Work?
In European Road Safe Rules, it stipulates the HID headlight bulb must install with a projector. In projector housing, the lens used is convex lens, whose surface is a shape of a sphere. On its both side of the lens is curved outwards. The purpose of lens is to control light into a small light beam and distributed it evenly. As we all know, projector has two types of performance: xenon projector and bi-xenon projector.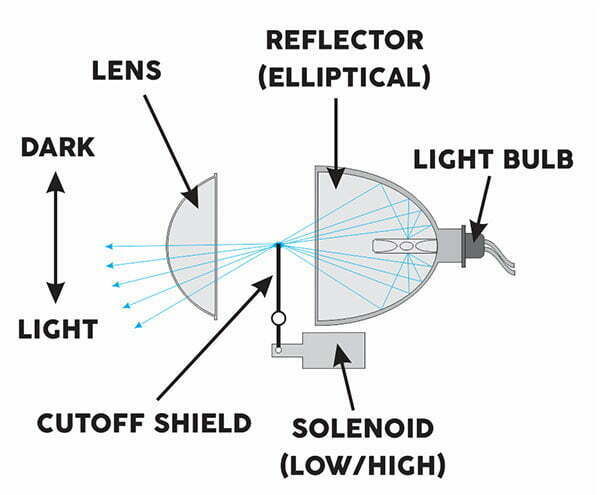 Bi-xenon projector, simply said, it can achieve high beam and low on one headlight. In the bi-xenon housing, there is a shield to stop a part of light through the lens when on low beam pattern. A solenoid is the main part of the bi xenon housing; it can control the shield up or down to switch from high beam to low beam.
When you operate high beam, with a plenty power situation, the projector solenoid active the "shield" pull down so that it emits full illumination through the lens. While in low beam condition, the shield will rise up to stop the light beyond the cutoff line, thus it will not blind the opposite traffic.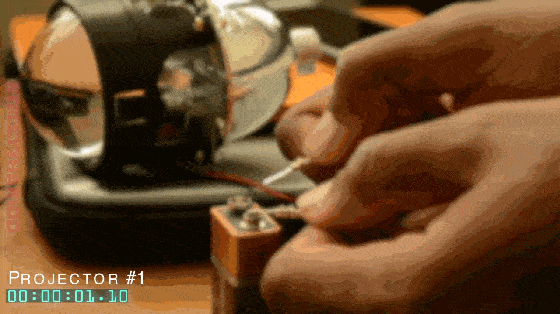 There are LHD (Left Hand Drive) and RHD (Right Hand Drive) driving standard, the beam patterns are different in the two standard. For example, in China, Australia, America, the standard is RHD, the step of the light pattern will be go up and to the left. The beam pattern emitted from the headlight will be higher on the left, lower on the right. When you' going to shop a bi-xenon projector for your car, you gotta comfirm with the seller, making sure it meets to your country driving standard.
That is the reason why lots of car owners choose bi-xenon projector to upgrade in their headlight housing. It brings many benefits in road safety for drivers and the headlight system.