Overview
A5+ Bi-led projector is the non-destructive version of the current led projector in Aozoom product line. It is easy to install, which means you do not have to do a lot of cutting to your headlight reflectors, but simply insert the projector throw the existing hole. This bi led projector comes with a mounting shaft with thread, the diameter being 21mm, which allows an easy fitting to the existing h4, h7, h11, 9005, 9006 bulb hole.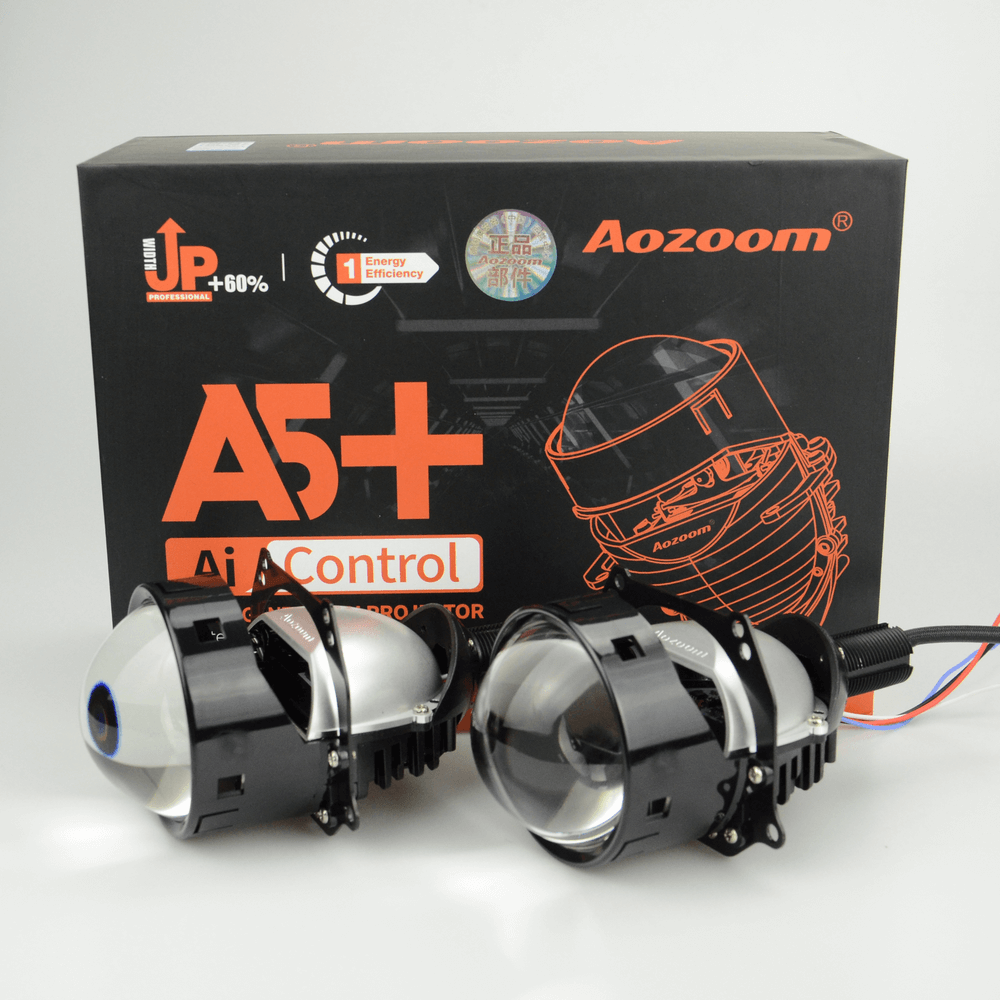 Basics About This A5+ 3 Inch Bi Led Projector
Size and dimensions: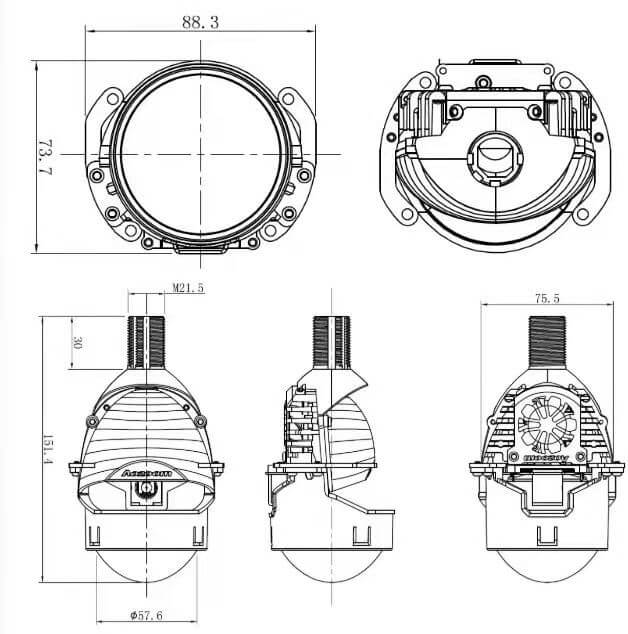 Beam Pattern
AR-Coated Optically clear lenses maximize intensity throughout and keep the ECE-slope cutoff line sharp, colorful, and attractive. A5+ Low beam with clearly tangent, high beam with wide paving effect. The center point has the strongest brightness, long exposure distance.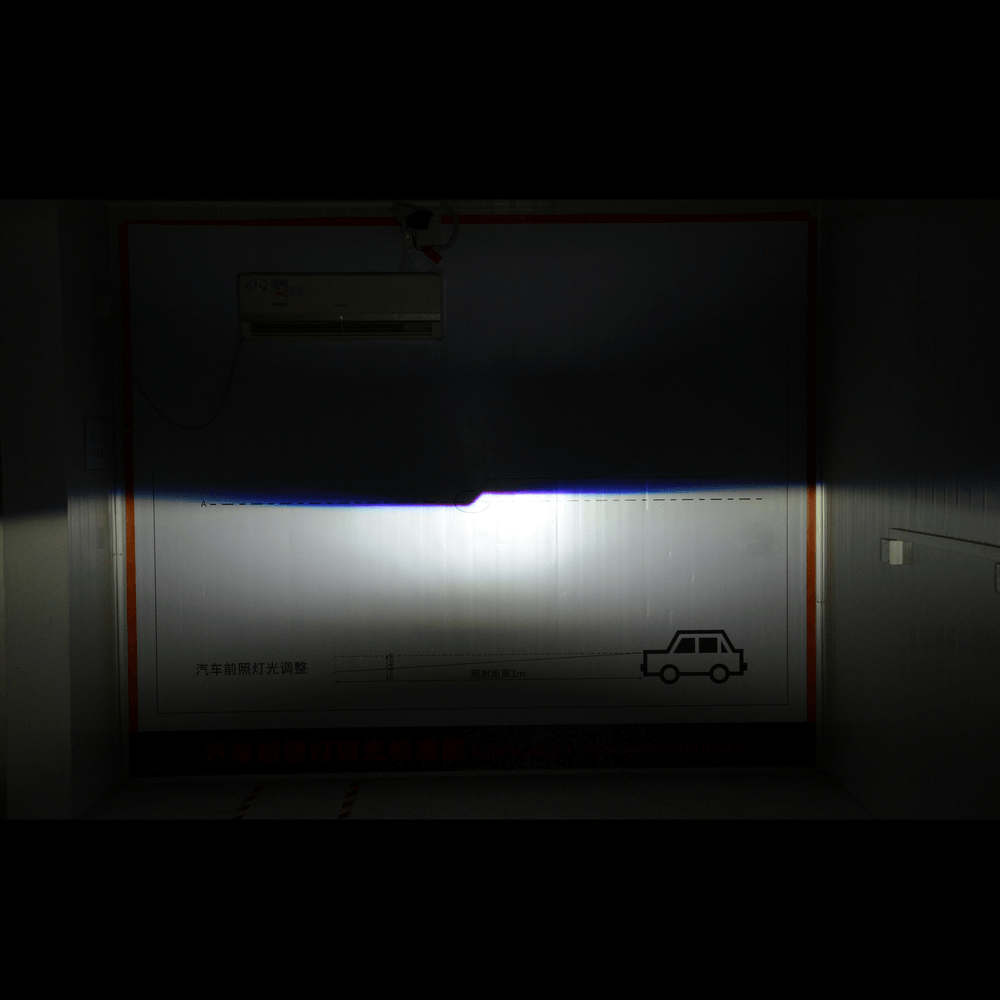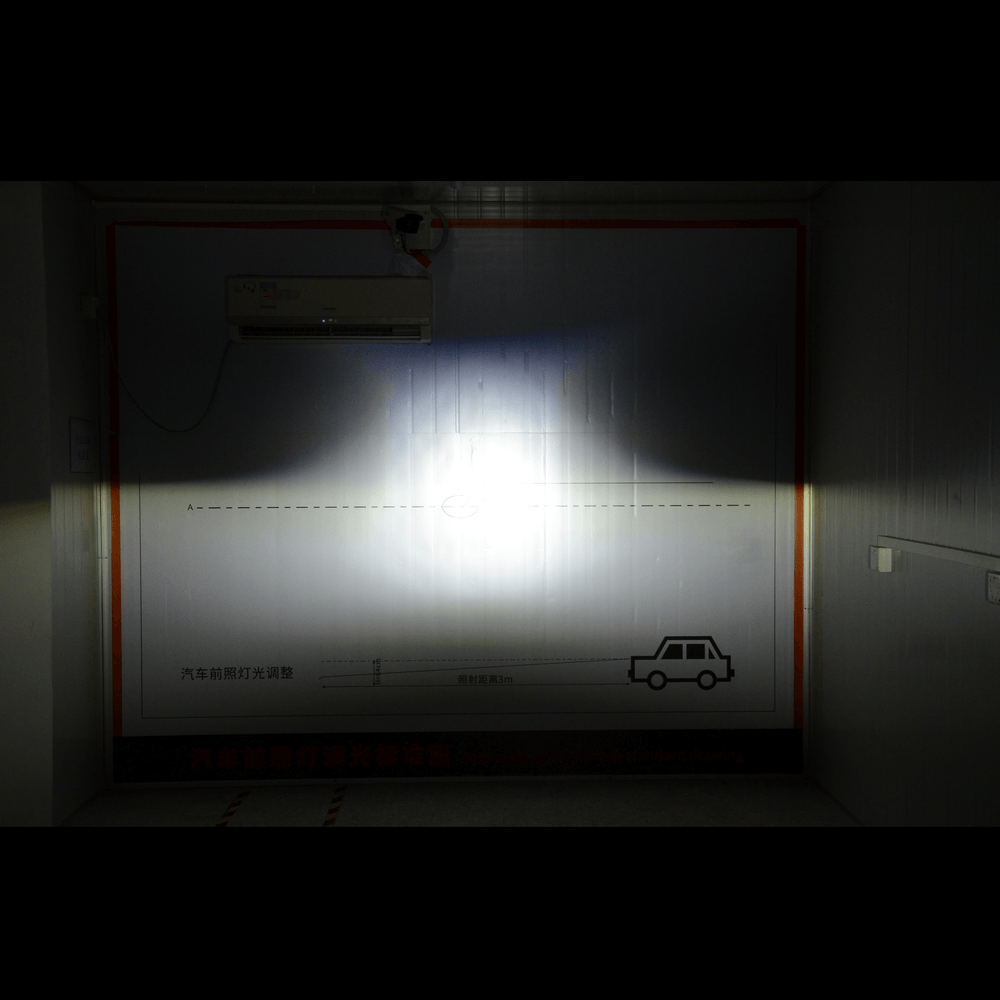 5500K Color Temperature
5500K means colors sync with our auxiliary LED driving lights.
Technology
Double LED chip and double reflector, make light utilization higher, most light will effect on road.
Intelligent temperature control, When the temperature is too high, the power will be automatically reduced to achieve short-term cooling and protect the lamp body, so the service life is long.
Simplicity
Forget about separate bulbs. Forget about big ballasts, or where to mount them. Forget about complex relay harnesses, and where to run them. Here, you've got the projector and a small external LED driver to regulate power and control its function.