Overview
ALPD-15-01 DK 200 is a 3.0 inch professional bi-xenon universal car headlight retrofit projector lens. Built with the last AI control intelligent driver board, it has 60W low beam and 75W high beam, which make sure a powerful light output. Individual dual high/low beam ensures perfect beam pattern and a bluish clear cutoff line and a well-focused hotspot. DK 200 improves the driving safety for both driver and other road users. One of the most outstanding features of the DK 200 is the high/low beam boost, a 30% more output of light.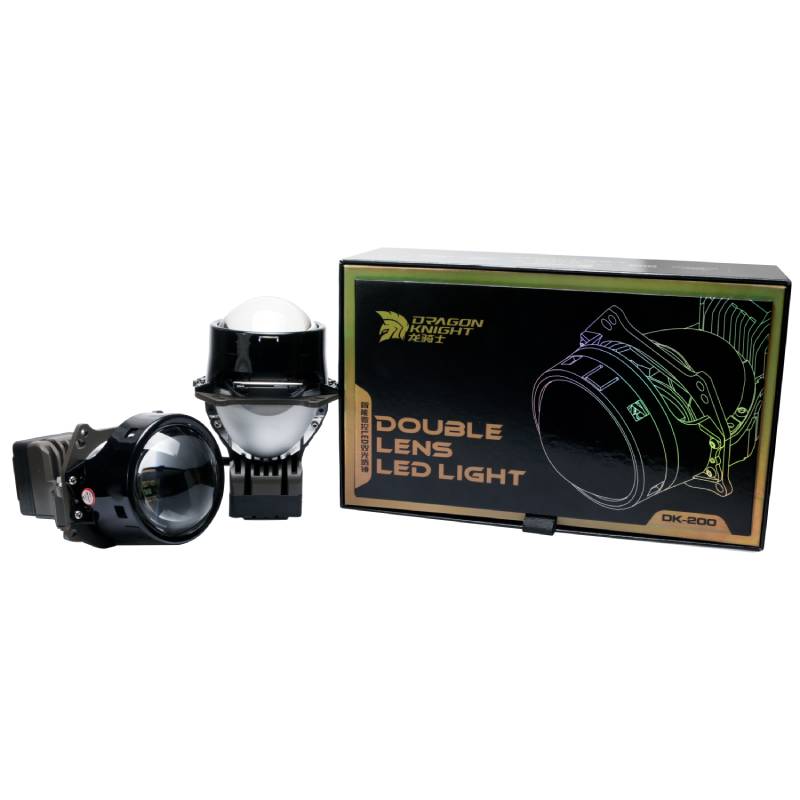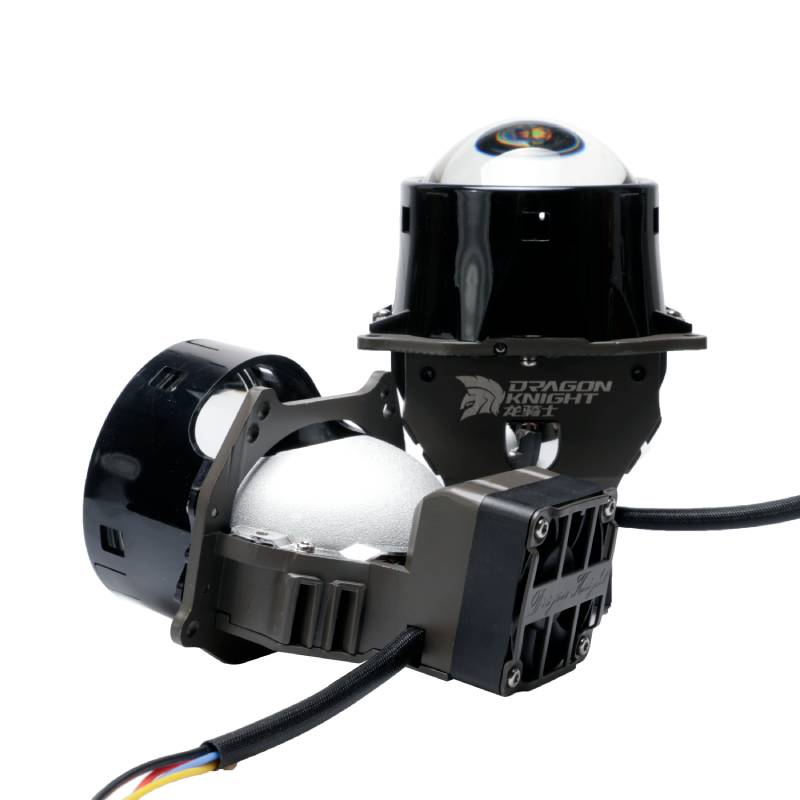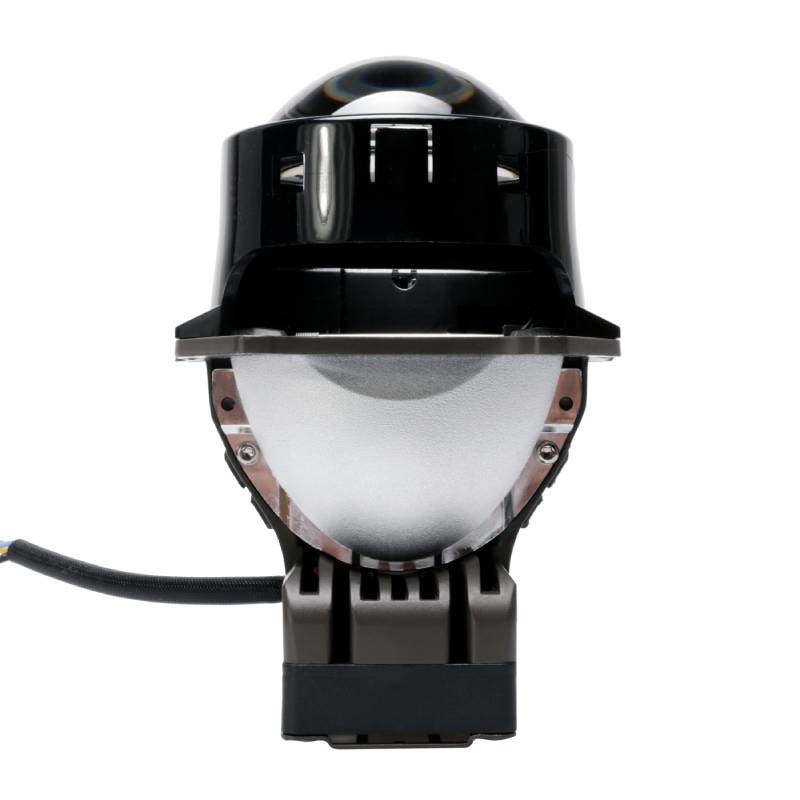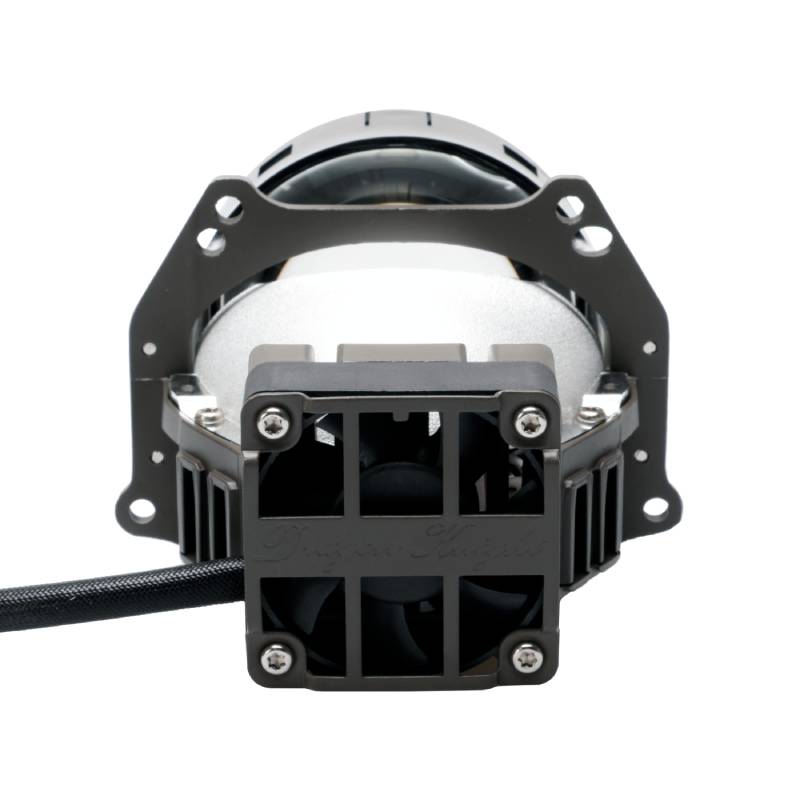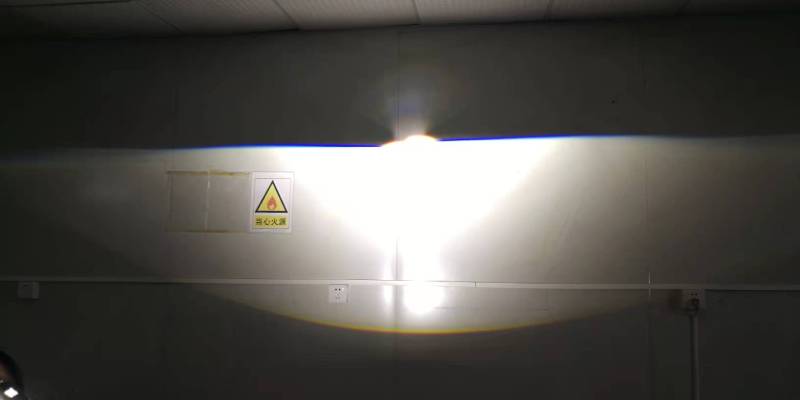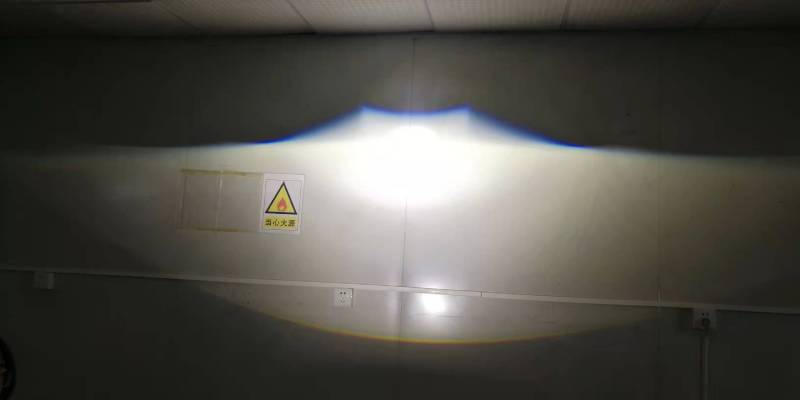 Basics About ALPD-15-01 Dragon Knight 200
Strong light out put
The low beam is 7000LUX@3M, and high beam @20000LUX, 10 times brighter than stock halogen lights. It brings up the light output and improves the driving at night by seeing far and wide. The low beam has a super clear, bluish cut-off line, the hotspot is also super focused, with a high beam boost, there is a strong spot in the high beam pattern, the center of which can reach up to 20000 lux at 3-meter distance.
Super Quality
Full Die-cast aluminum body, AI circuit control board, high speed fans make the projector lens operates at it fullest while keeping it cool, which is vital for automotive lighting products. Heat dissipation ensure the long-life span up to 25000 hours.
Performance
When it comes to automotive headlight upgrade jobs, the pain-point is always that the existing stock light fails expectations of demanding driving environments, not matter in dark suburb or harsh weathers. Driver want to see far, further and wider. And this is when DK 200 can help you to do the job. Color kelvin for dk200 is 5500k, the optimal color temperature for snowy, foggy, or rainy weathers. DK 200 will improve your driving experiences within your budget.
Appearance
The metal matt finish adds a heavy-duty tone which matches with the sliver sand finish of the reflector. It is a great option for automotive headlight upgrade jobs, headlight retrofit stores, retails to include in their product lines to drive more traffic and sales.
Fan-favorite
DK 200 is favored by automotive headlight retrofitter from all corners of the world, its proven quality and record speak for itself.
If you want to get this product installed in your vehicle or get it displayed on your shelf, please let us know!
Interested to know more about this product? Or to be a distributor in your area? Talk to our sales team now!