Overview
R8 is a 3.0 inch professional bi-Laser universal car headlight retrofit projector lens. It has two laser lens in one projector, realizing double reflection cup structure, and there are also more light sources in the upper and lower areas on the lens. Four lights in one, so both the low beam and the high beam are at the super top level.
Built-in heat pipe, intelligent cooling system, higher efficiency, faster heat conduction, less light decay and longer life.it has 55W low beam,5300lum and 65W high beam,5600lum, laser point 26000 lum,which make sure a powerful light output, The low beam covers 4 lanes and the irradiation range is greater than 1500M.
One of the most outstanding features of the R8 cup structure,More advantages make it stand out among many laser lenses.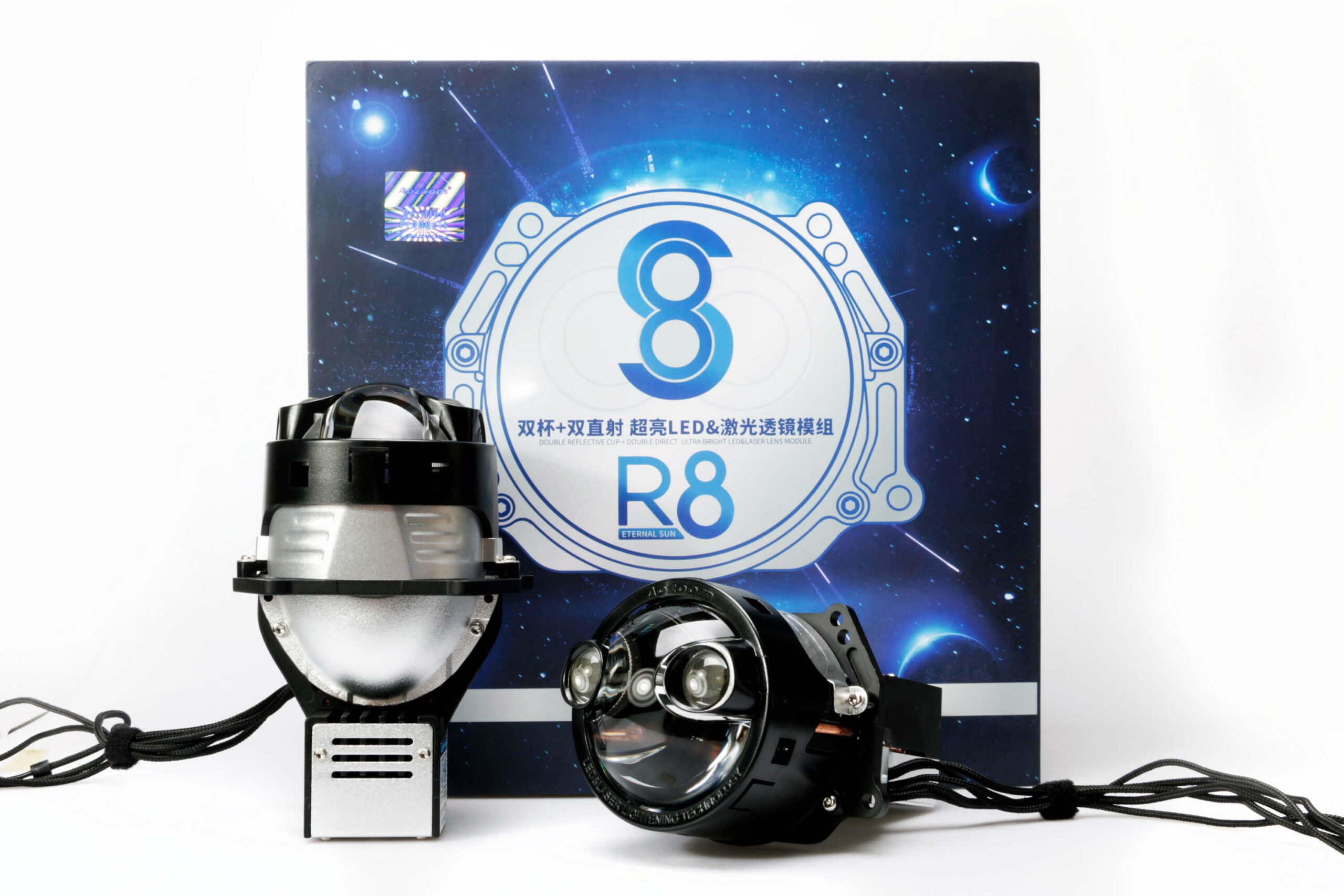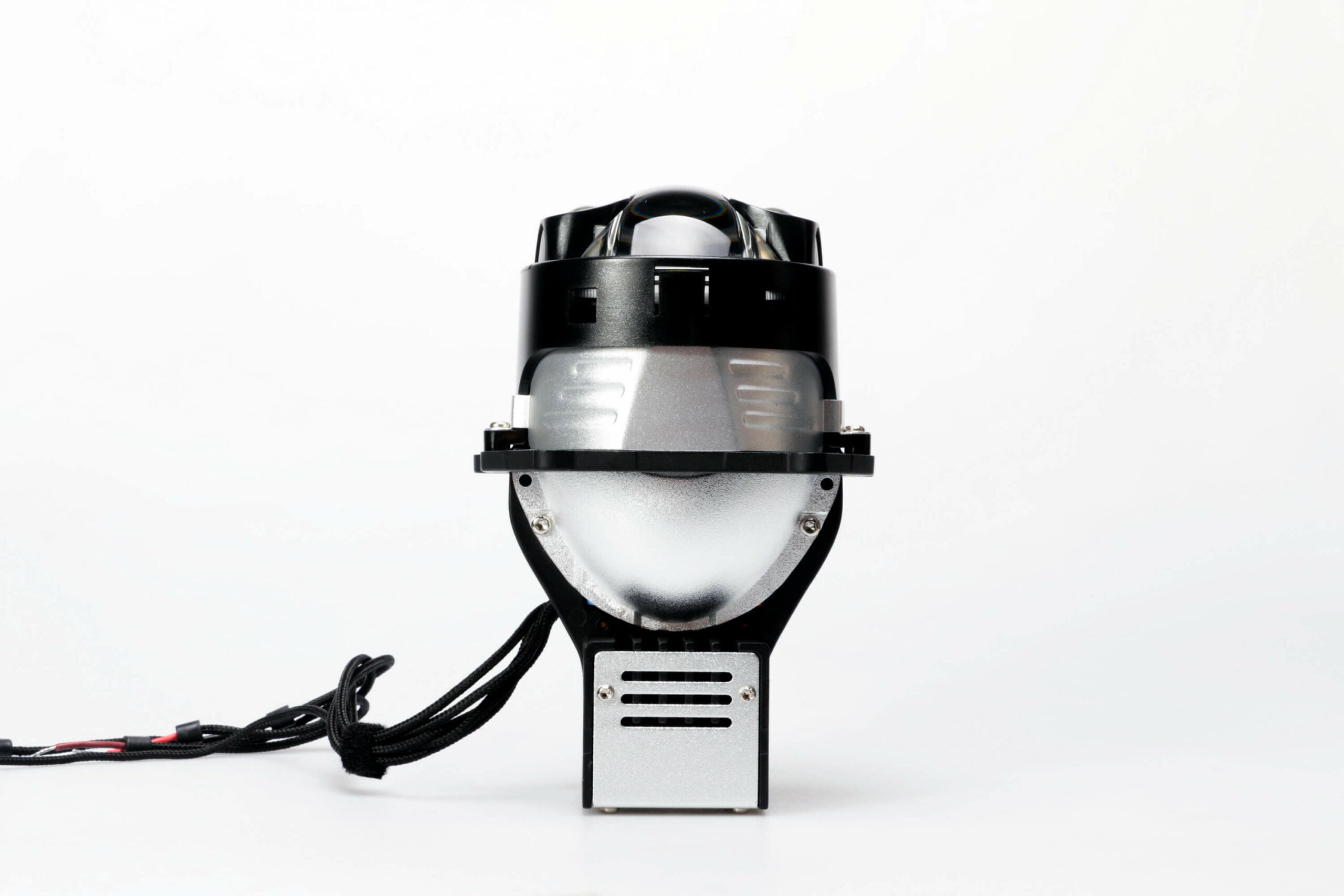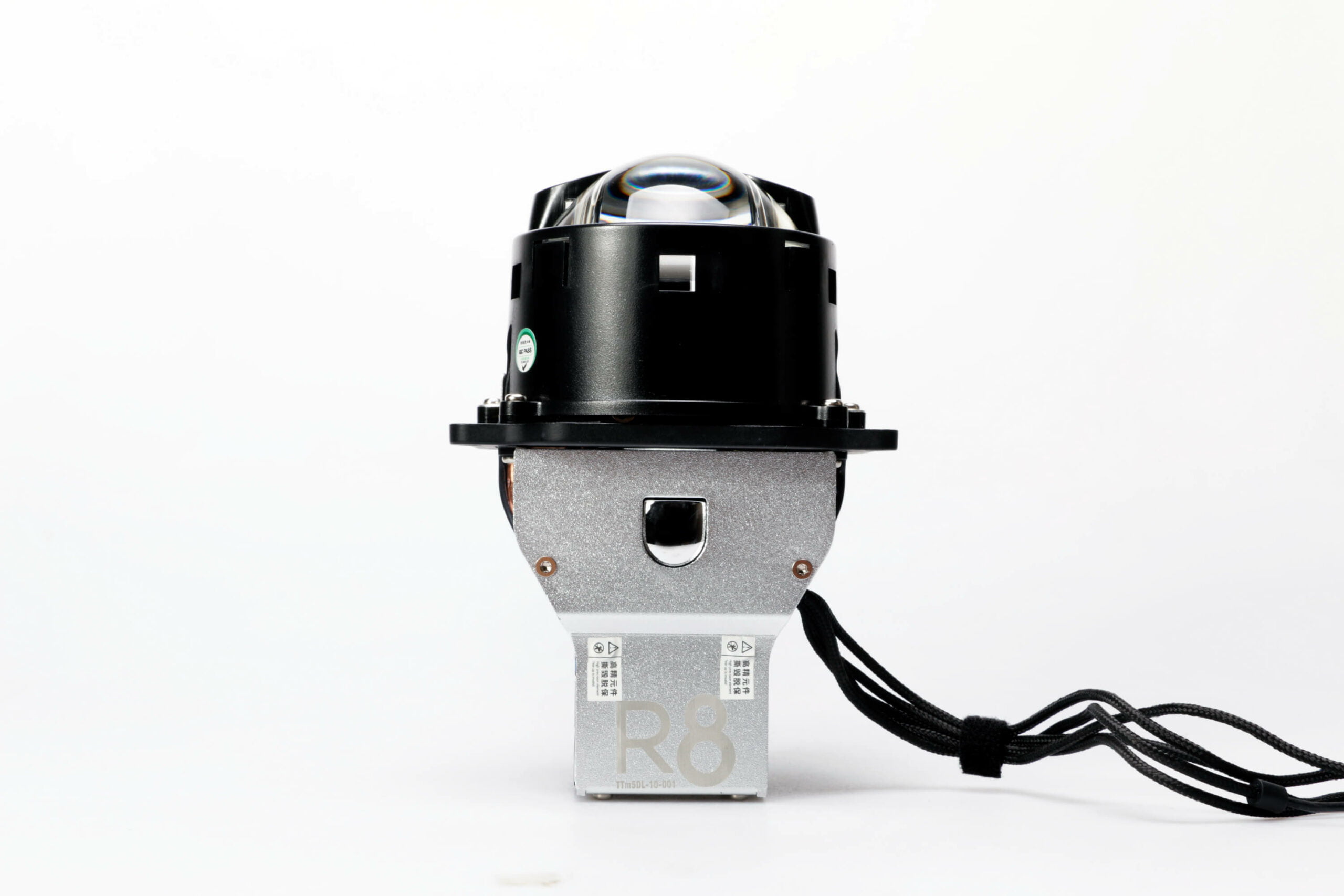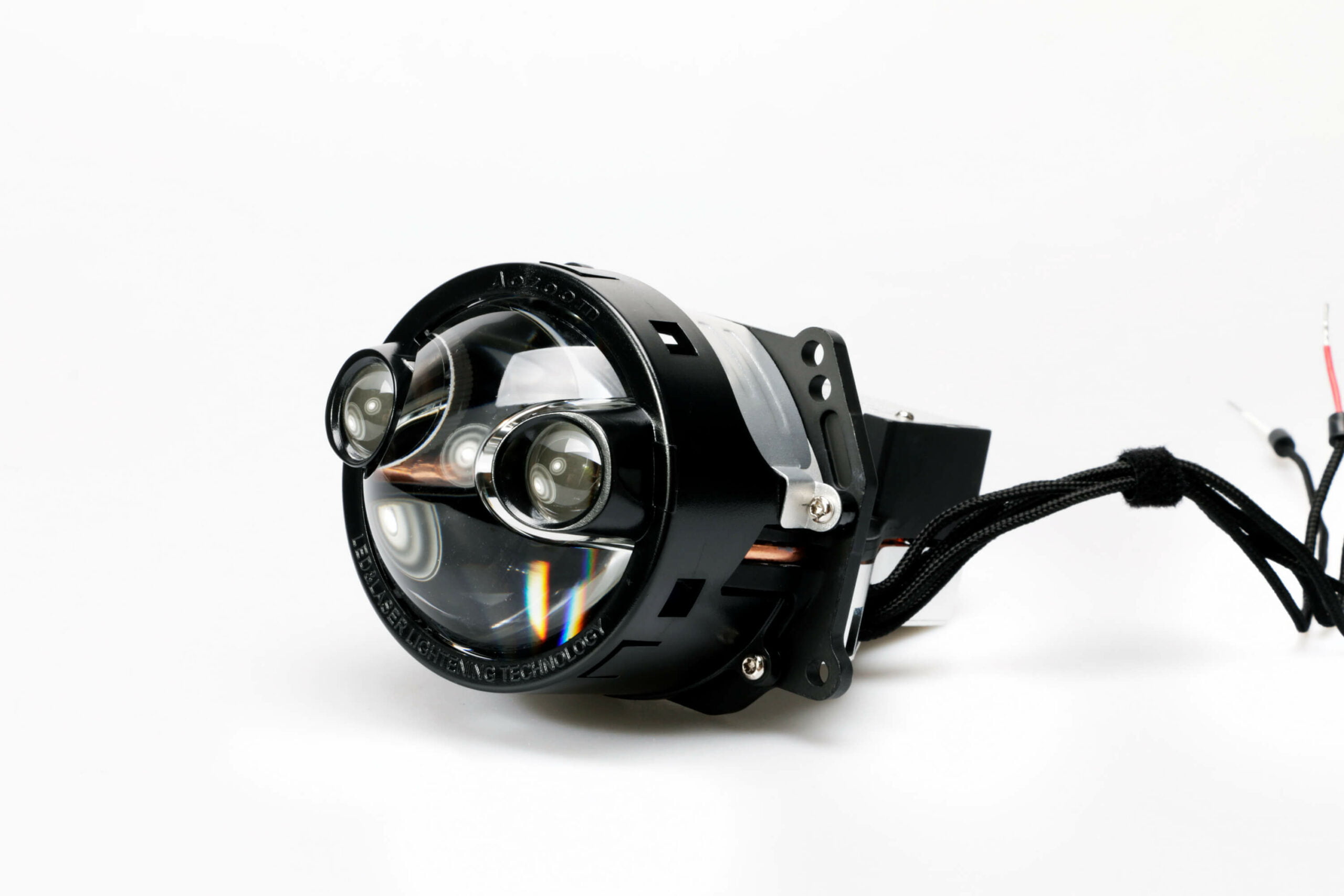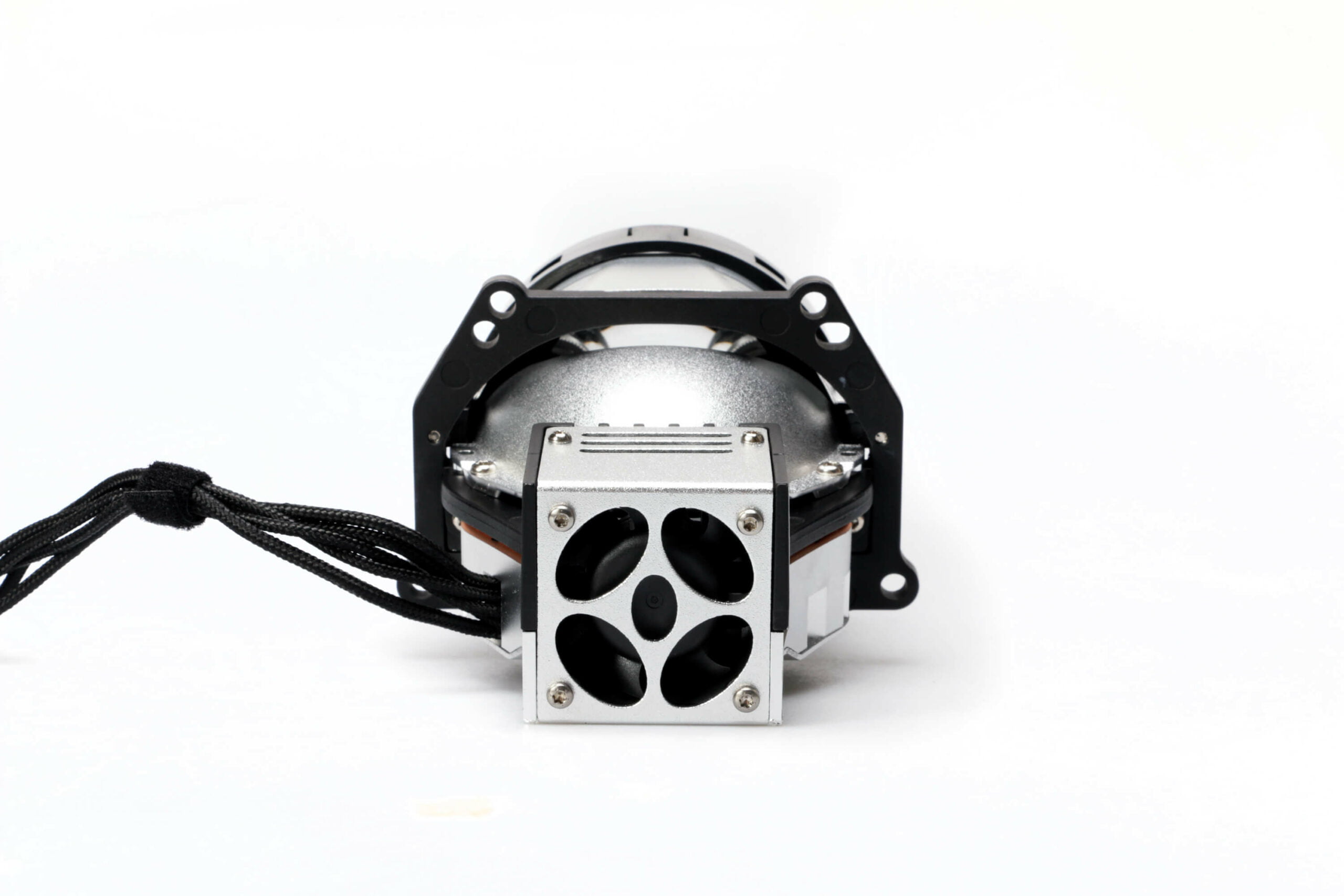 Structural Features
Double reflection Cup & Laser structure
Four times the high-brightness laser, the light irradiation range can reach 1500M, which meets the driver's visual needs.The R8 with wide-angle viewing distance has a uniform road surface, let us say goodbye to the flashlight-type laser headlights,
The R8 lens adopts a double direct irradiate mirror design, the main mirror and the auxiliary mirror are inlaid and combined, and the process is complicated. High accuracy, It is more preferred by professionals.
Super Quality
Bilateral double copper pipe, AI circuit control board, high speed fans make the projector lens operates at it fullest while keeping it cool, which is vital for automotive lighting products. Heat dissipation ensure the long-life span up to 25000 hours.
Performance & Function
We focus on car lighting to protect your driving at night,that why we recommend our R8,it's effect is most obvious at night, rainy days, and foggy days, and the R8 can meet most of your needs. And this is when R8 can help you to do the job. R8 's low beam covers 4 lanes and the irradiation range is greater than 1500M.
Appearance
The double reflection Cup &laser structure
Four lenses form a pair, rectangular appearance, unique appearance and amazing light effect.
It is a great option for automotive headlight upgrade jobs, headlight retrofit stores, retails to include in their product lines to drive more traffic and sales.
Hot Selling
R8 is favored by automotive headlight retrofitter from all corners of the world, its proven quality and record speak for itself.
If you want to get this product installed in your vehicle or get it displayed on your shelf, please let us know!
Interested to know more about this product? Or to be a distributor in your area? Talk to our sales team now!