Multi-lens LED High Beam Projector
Hi-Lens Led is a multi-lens high beam projector, which is compact enough and pretty neat. It is not a bi LED projector and it's only designed for a high beam. But we' say this thing is sweet for a variety of reasons and let me just give you an overview.
The Design
First of all, It comes with the thread mounting shaft and is super easy to be installed. Second, it is really cool because you can actually mount a full-size shroud to it at the standard 3-inch diameter and need a little clip to the shroud. Third, the convex lens module concentrates the hotspot directly for high intensity performance. If you want the intensity in the middle of the beam pattern, you will consider this one; it has the greatest hotspot intensity for high beam pattern.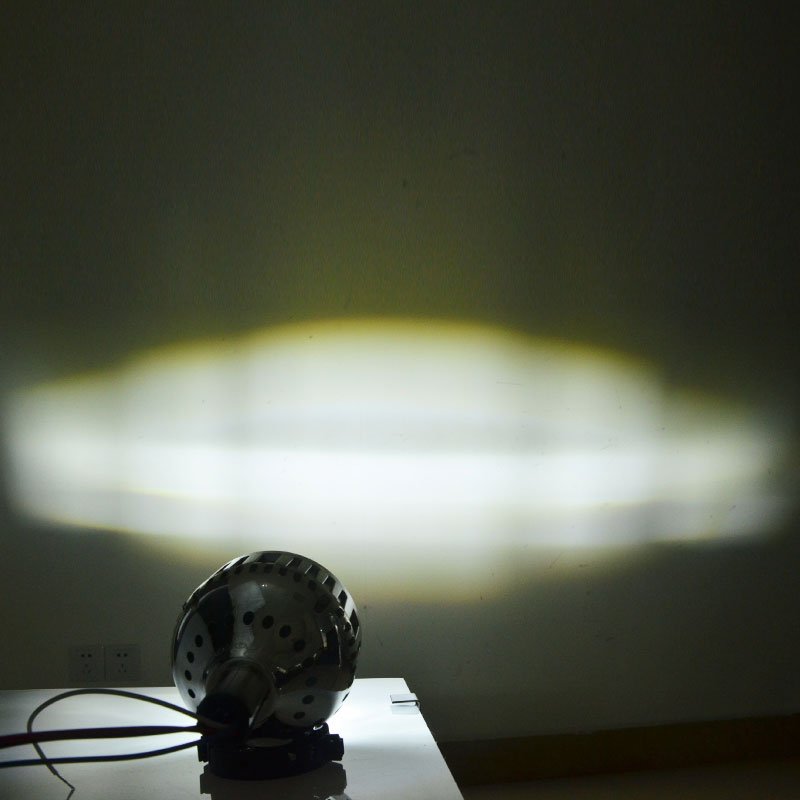 Cooling
There are two built-in ball-bearing fans behind the LEDs panel for cooling and ensuring the LEDs work efficiently within the safe temperature range. The casing of this projector is made of 6063 aluminum around the lens and high-temperature resistant PC material on the back.
Compatibility
It can directly fit H7 headlight housing and install in H1, H11, H13, 9005, 9006, 9007 housings with possibly minimal function.
12 Volt
LED light source can work at 12 volts while HID needs 12000 Volt to start. The bi-led projector will be safer and less consumption. Besides, Led has a longer lifespan compared to HID.
Installation
The hi-lens led high beam projector is all in one design with built-in driver. It comes with the thread mounting shaft, you just remove the headlight, insert the threaded mounting shaft through the pre-existing hole in the back of the reflector, hand-tighten, check rotation, tighten, and re-seal headlights. Minimal cutting will probably be involved, but you'll find the results well worth it!
Confidence
Aozoom is capable of supplying automobile lighting products to Auto manufacturers and after sales upgrading industry in China or overseas. In China alone, there are more than 2000 individual auto lighting franchise stores, and over 10 overseas country-level distributors. We are exporting products as well as supplying technology and knowledge about product installation and marketing feedback. Contact us today with any questions; you won't regret it!
Dimension
Depth: 78mm
Width: 78mm
Height: 92mm
Lens diameter: 3 inch
Mounting Shaft Diamter: 19mm
What's included?
PROJECTORS: 2x Aozoom Hi-Lens Led High Beam Projector,
2 PCS Lock Rings, Bulb Caps, Etc.
Warranty
24 months
MOQ
20 Kits,
No quantity limited to sample order.
---