For people who own a car accessory shop, or an online shop, it's important to stay up to date with the latest trends to bring in more business. One trend that is becoming increasingly popular is installing LED or bi-LED headlights- auto headlight upgrade or retrofitting. These Bi-LED headlights are much brighter than traditional headlights and offer lots benefits for drivers.
Not only do LED and bi-LED headlights provide better visibility for drivers, but they also use less energy, which is good for the environment. If you're looking for a way to bring more business to your car accessory shop, consider offering and installing LED or bi-LED headlights. If you are already in the car lighting business, you might want to get a Aozoom dealership and start to sell Aozoom LED for more business.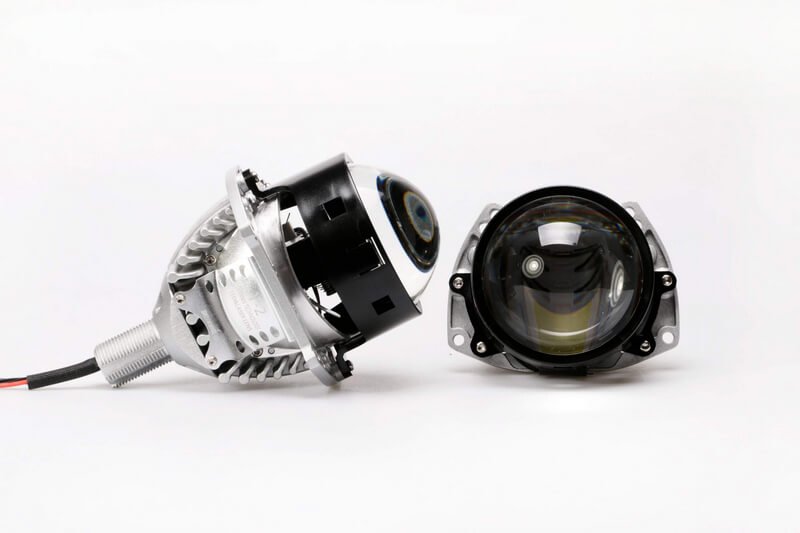 Car accessories is a billion-dollar industry with a wide variety of products available to suit all budgets and needs. Whether you are looking for a gift for a car enthusiast or need to replace a part on your own vehicle, there is an accessory out there for you.
There are hundreds of different types of car accessories on the market, ranging from essential items like brake pads and oil filters, to luxury items like chrome trim and car detailing kits. With so many products available, it can be difficult to know where to start.
Fortunately, we are here to help. In this article, we will give you a quick overview of the popular car accessories, so you can make an informed decision on what to sell for your car accessories shop.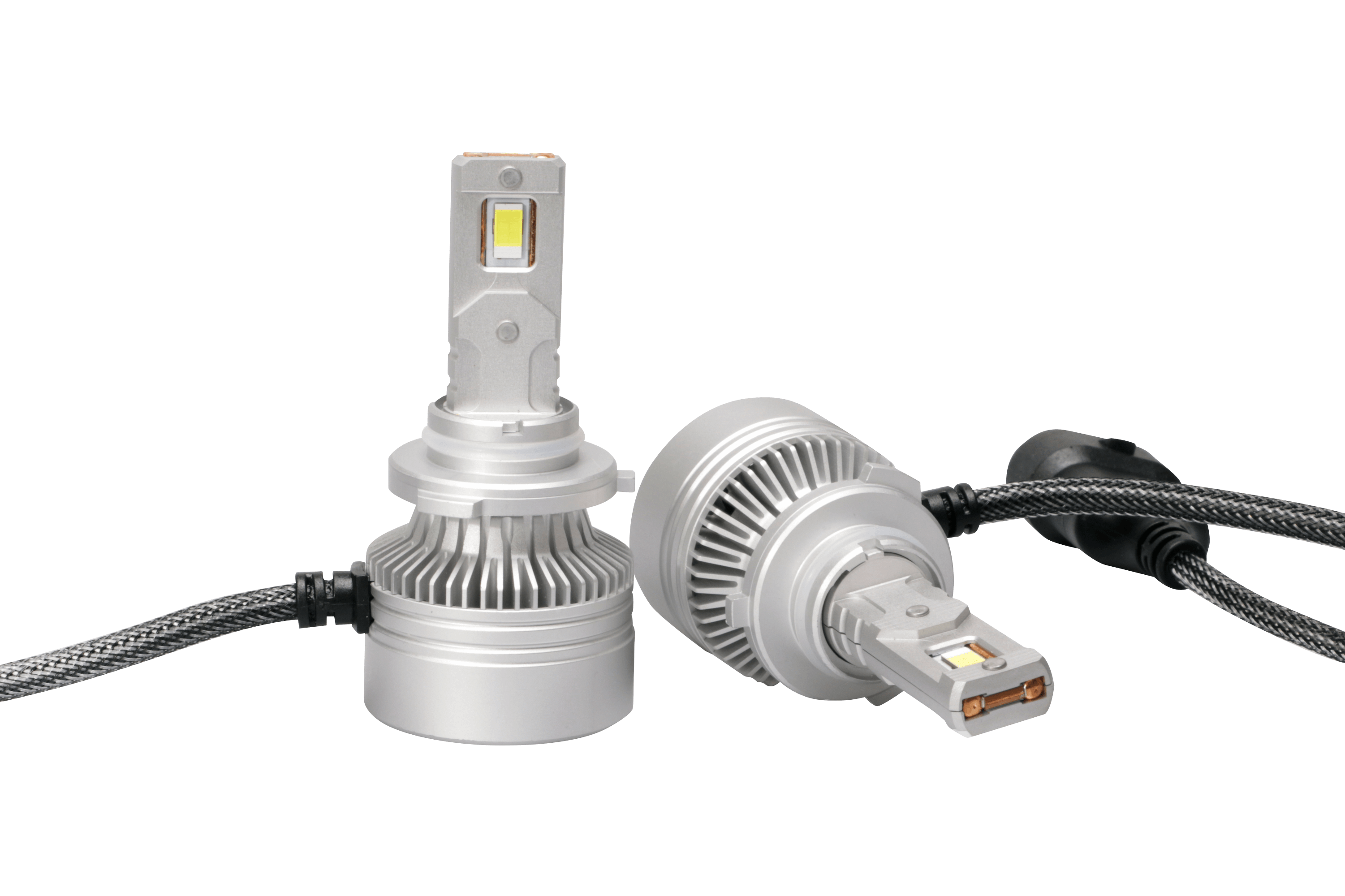 Popular Car Accessories
There are many different types of car accessories on the market today. Such as car speaker, parking sensor, window films etc. but one of the most popular types is the Bi-led lens. This type of lens is designed to provide a wide field of view, making it perfect for drivers who want to be able to see everything around them.
Bi-led lenses are also becoming increasingly popular because they offer several other benefits. For example, they tend to be more energy-efficient than traditional car lights, and they can also help to improve visibility in low-light conditions.
In this short article we will be talking briefly how the car led projector and car lighting products can boost your business and bring more profit and traffic to your business.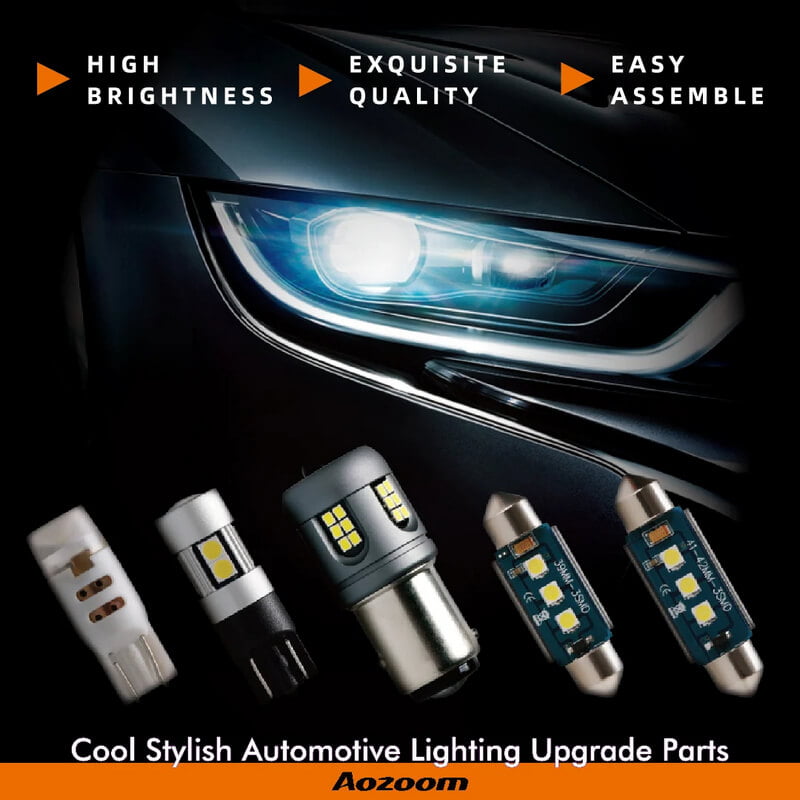 Car Lighting Products
Car lighting is a popular car accessory that is used to improve the look of a car. It is a good idea to have a set of car lights that match the style of your car. There are many different types of car lights that you can choose from. You can have bi-led headlights, which are two bulbs that are connected. You can also have LED lights, which are single bulbs that are very bright. You can also have HID lights, which are high intensity discharge lights. These are the three most popular types of car lights.
Why Car Led? - Stock Light is Dim and Produce Poor Light
One of the most common complaints we hear from car owners is that their stock headlights are dim and produce poor light. This is a major problem, especially at night or in bad weather, when visibility is reduced, and you need all the light you can get.
There are a few different reasons why your headlights might be dim. It could be because your bulbs are old and need to be replaced. It could also be because your headlight lenses are dirty or foggy.
Hazards of Dim Vehicle Lighting
While dim vehicle lighting may improve the aesthetic of your car, it can also create several hazards. Here are 6 dangers of driving with dim lights.
Poor Visibility: Dim lighting makes it difficult to see the road ahead, which can lead to accidents.
Glare: Bright lights can reflect off dimly lit surfaces and into your eyes, causing glare and making it difficult to see.
Fatigue: Driving in low light can be fatiguing, as your eyes must work harder to see. This can lead to decreased concentration and reaction time.
Headlights: Headlights that are too dim can make it difficult for oncoming traffic to see you, which can lead to collisions.
Poor awareness of surroundings: Dim lighting can make it more difficult to see pedestrians or other objects around your vehicle, which can lead to collisions.
Reduced reaction time: It takes longer for drivers to react when they can't see as well, which can again lead to accidents.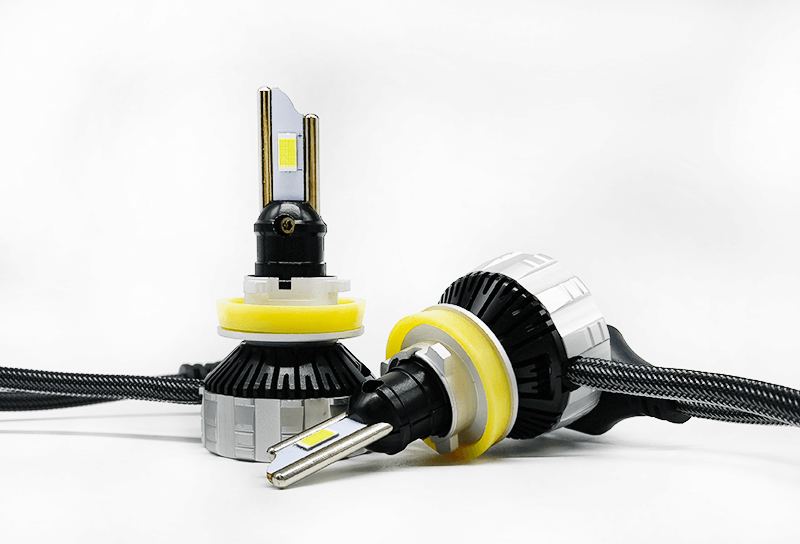 Car Accessory Shop Owner, You Might Consider Car Led Lens for More Business
Bi-led lens are a type of aftermarket headlight that can improve the look of a car. Many people choose to put car led lens on their car because they add a unique look. In addition, car led lens can also provide several benefits. For example, car led lens can improve the visibility of the car, which can be helpful when driving at night or in bad weather conditions.
If you are running a car accessory shop, you might consider putting car led lens in your shelf to bring more business. Car led lens are a popular choice among many car owners, so stocking them in your shop can help you attract more customers. In addition, car led lens are relatively more attractive, so you can make a good profit by selling them.
Great Car Light Upgrades Improved Safety of Driving at Night
When driving at night, it is important to have good quality headlights so you can see the road ahead clearly. Unfortunately, many factory headlights are not very bright and can make it difficult to see at night. Therefore, many people choose to upgrade their headlights to aftermarket options that are brighter and provide better visibility.
One popular option for aftermarket headlights is Bi LED bulbs. These bulbs are designed to provide a brighter and more focused light than standard headlights. They can also last longer than traditional bulbs, which means you won't have to replace them as often. If you are looking for a great way to improve your visibility when driving at night, Bi LED bulbs are a great option to consider.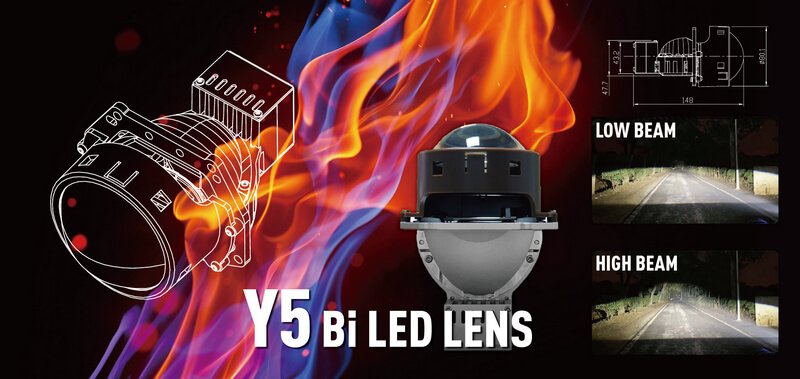 Simple Steps to Start With Car Lighting Products
Car lighting products have come a long way in recent years. LED technology has made car lights much more efficient and long-lasting than ever before. This has led to a proliferation of aftermarket car lighting products that allow drivers to customize the look of their vehicles. They provide illumination in dark or low-visibility conditions, making them essential for safety. There are a few things you need to know before you start shopping for car lighting products.
Aozoom- Reliable Company With Plenty of Product in Offer
There are many companies out there that can provide you with the products you need for your business. However, not all these companies are created equal. Some are more reliable than others and have a wider range of products to choose from. When you're looking for a company to partner with, be sure to do your research and choose one that you can trust to provide you with the products you need. Choose AOZOOM, You can get any type of high-quality car accessories from us. Car accessories shop owners, car parts importer, wholesaler, online shop owner, car parts importer and distribution networks can purchase their car lighting products from AOZOOM. Currently, over 8000 store in China mainland and 4000 overseas are distributing Aozoom Car lights and the number is increasing by the minute.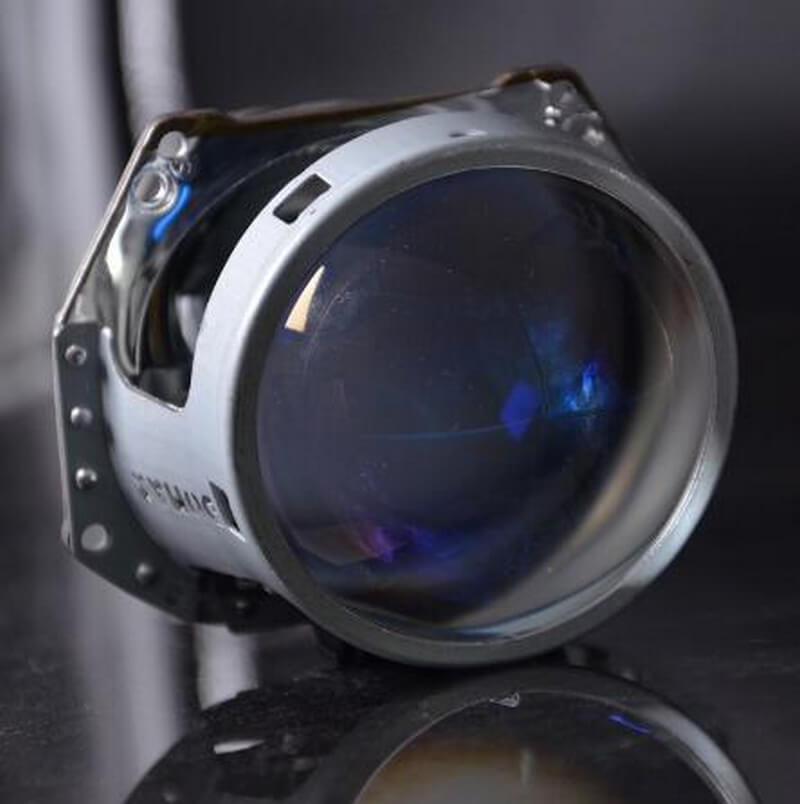 The Right Bi-led Product Combo
Over 300 models of car led lighting products, such as car led lens, bi-xenon projector, auto led interior lights, off-road lights, auto led headlights are available with Aozoom. But to start, you do not have to sell all of them. Each market is different, the driving environment, driver preferences, road regulations so to speak, so when you want to include the lighting products for your shop, our sales team will give you a product combination that best fit for your market. So you can maximize your sales power and lower your inventory and improve the return on investment.
AOZOOM Products

AOZOOM products are one of the best high-quality products in the aftermarket headlights. You can contact the sales team to get more product information and details and shipping to your location.
Led Signal Bulb
LED Headlight Bulbs
HID Bulbs
HID Ballast
Bi-LED Projectors
HID Projectors
Accessories
If you want any help related to the products or prices, you can message about your query or you can send an Email to info@projector-headlight-manufacturer.com.
Try With Some Most Popular Models to Test the Market
When starting Bi LED lens business, it is important to try with some most popular models to test the market. This can help you determine whether there is a demand for your product or service. It can also help you figure out what price point is most popular with customers. Additionally, trying out different models can help you determine which product model is most sustainable for your company.
There are a few different ways to go about testing the market. You can start by selling Aozoom Automotive lighting product online, or simply buy a few models to put them on your shelf to see how your clients like them-through a direct sales force, or put them on a Demo display to let user tell the difference between different car led lights product performance in your brick-and-mortar store.
Conclusion
To bring more business for your car accessory shop, AOZOOM car led products, Bi LED lens projector and other LEDs will be a good choice to start. They have a great reputation for having high quality car lights. Additionally, their car led, and bi-led lens are some of the bests in the market and will help you attract new customers. With AOZOOM, you can be sure that you are offering your customers the best possible products available on the market. Their high quality and variety of products will attract more customers and help you boost sales.
Talk to sales now to get a dealership!