Aozoom Brief
Aozoom Auto lighting Co., Ltd., located Guangzhou, China, is a high-tech enterprise integrating R&D, in-house production and sales. Authorized by the German automotive lighting brand (AOZOOM), AO means automotive, and ZOOM stands for focus, the combinations mean the company is focused on automotive field. The company is an ISO9001:2008 and TS16949:2016 quality system certified, also a member unit of China Automobile Industry Association, a small giant of scientific and technological innovation in Guangzhou city and a national high-tech enterprise. The main products are digital ballast, HID xenon lamp, HID lens, Bi LED lens, LED turn signal lamp, LED interior lamp and other automotive lighting products.
With a compete R&D, manufacturing and sales system, over 100000 square meter production dust-free level workshop, Aozoom is able to supply car lighting products with the strictest requirements, taking advantages of the leading production and testing equipment from Japan, Germany and domestic first-line brands. The new product research and development, raw material procurement, production process, process control, and delivery inspection are strictly in accordance with ISO9001:2008 and TS16949:2016 quality management system standards.
Aozoom has successively obtained more than 20 invention and utility model patents and 23 appearance patents. "AOZOOM" brand has won the honors of "Top 10 Auto Lighting Brands", "Top 5 Auto HID Lighting Brands", and "Annual Recommended Brands on Pacific Automobile Network" through the lean production mode, strong brands and high-quality products, Aozoom is recognized by consumers and customers. Its products are exported to Europe, America, Russia, Africa, Southeast Asia and other countries and regions. Over 8000 auto shops in China mainland and 4000 overseas choose Aozoom products to improve the driving safety for drivers around the global.
Aozoom Main Products
The main products of Aozoom are Bi-Xenon projector, bi-xenon LED, bi-led lens, bi led projector, laser projector lens, led lights for cars, custom headlights, retrofit LED, hid headlights, auto led head light.
For many vehicle models, especially the older cars and economic makes, the stock car headlight is usually dim and too yellowish, thus car owners complain the headlight is not bright enough when driving at night. After market car lights will be an upgrade choice. Basically, every vehicle has front headlight, driving light, fog light, back-up light, daytime running lights, etc. Among those lights, front headlights are primarily used at nighttime since most the driving view is illuminated by it. Car head lights are the eyes of drivers, they are essential for save driving safely at night-if you want to know more about ways how to improve the car lights, you can go to this article for more details – please read another article "8 Ways To Brighten Your Car Headlight".
There are many ways to improve the lighting of your vehicle and each upgrade solution may have its pros and cons. As a professional car lighting manufacture, we always suggest the legit auto light upgrade products that meet the road regulation of different countries.
Featured Products
As one the largest Bi-LED lens projector and car led lights manufacturer in China, Aozoom supplies a wide range of products and here are some of the most popular models:
DK-200
ALPD-15-01 DK 200 (Dragon Knight 200) is a 3.0 inch professional bi-xenon universal car headlight retrofit projector lens. Built with the last AI control intelligent driver board, it has 60W low beam and 75W high beam powerful light output. Individual dual high/low beam ensures perfect beam pattern and a bluish clear cutoff line and a well-focused hot-spot. DK 200 improves the driving safety for both driver and other road users. One of the most outstanding features of the DK 200 is the high/low beam boost, add 30% more output of light.
A3 Max
A3 Max Bi-led projector is the non-destructive version of led projector in Aozoom product line. It is one of the best and the most sold headlights retrofit Lens kit to improve stock lighting. With bi-xenon function, it integrates low beam and high beam together. The mounting thread shaft makes It easy to install, which means you do not have to do a lot of cutting to your headlight reflectors, but simply insert the projector throw the existing hole. This bi led projector comes with a mounting shaft with thread, which allows an easy fitting to the existing h4, h7, h11, 9005, 9006 bulb holes, the length of the shaft is made for a tight grip on the bulb holder.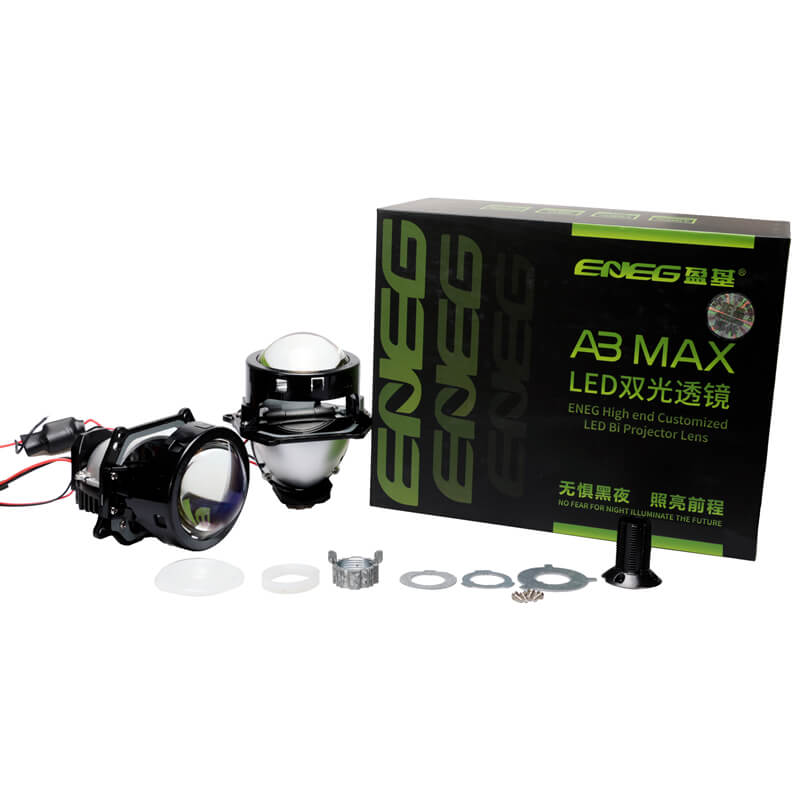 Y2 CLPD-10
Y2 is one of the latest professional automotive head lamps retrofit Lens custom by Aozoom automotive lighting. It comes with an mounting shaft for easy installs. It's an upgrade product to the most popular pre-exist A3max lens. Y2 has better performance in term of power and light output, favored by professional headlight retro fitter & auto shop pros. Y2 stands out in the aftermarket auto lighting market with its performance & reliability.
3.0 inch and 2.5 inch design enable easy mounting for 99% up of vehicle, additionally, the shaft makes the upgrade even more convenient. Optimized and boosted beam pattern. Low beam has a clear, even cut-off line with a boosted center hot spot to ensure the driving focus area is 100% Lit up. Also, the low beam is designed with a most popular bad shaped beam pattern, which is preferred by many car owners. The high beam comes with an additional boost by individual small light reflector, result in a small pound boosted lighting area in the beam output, as many people call it -the small Sun. No matter in width or length of the light output, Y2 is the best choice.
Unique Designs And Market Protection
The Competition in the aftermarket automotive lighting upgrade products is intense, we all wish to offer unique product to sure our clients hard-earned business. Y2 is the one with uniquely designed and copy right protected. you can sell with confidence and don't worry someone offering same project lens at a lower price.
Y2 project lens sells well in many markets for the price and performance. It is one of the high-volume products for automotive retrofit projects and a must-have project lens.
Built tough with strong performance, Y2 competently priced to maximize manufacturer support to the dearer-ship net works. Aozoom aims longtime and sustainable competition with its distributor and always expand distributor success in their market. And Y2 projector lens is no exception.
CLPD-09
Also known as King-Kong, this is a powerful easy to install lens with a boosted high beam as well. This Bi-LED Lens has a LED and laser combined light source. Laser light source produces a powerful and focused light for the high beam.
There are too many other products to list in this short article and if you are interested to know more, please talk to our sales team or explore the web pages.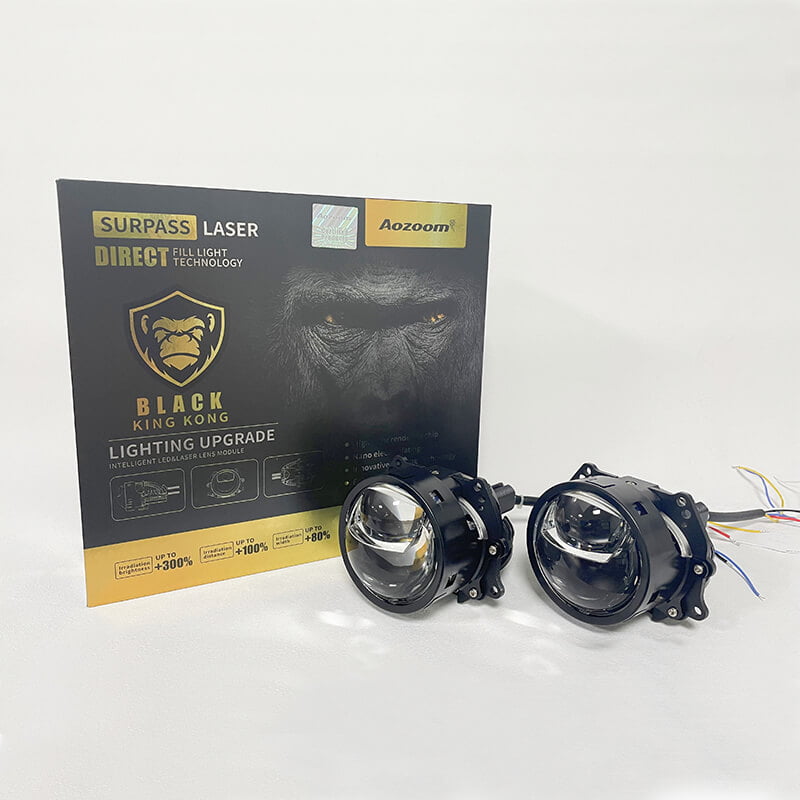 Aozoom in China
By the end of March 2022, the total number of motor vehicles in China has reached 402 million, including 307 million passenger vehicles, accounting for 76.37% of the total number of motor vehicles. This is a rapid growth trend for the past two decades.
China is one of the largest markets for automobiles, this huge market generates a huge demand for vehicle parts, and headlight is just one of many. Since the establish, Chinese aftermarket auto headlight has been the backbone of sales and market for Aozoom car lighting. From Xenon in the early 2000' to the car led light and Bi led projector lens, China market provide a test field and a great nurturing ground for auto lights manufacture to grow and prosper.
With years of hard work and dedications, Aozoom has gained a reputation for one of the most trustworthy auto lighting products manufacture in China. For the moment, this brand is distributed by dealer, shops, online stores in all 36 Province parts of China with over 8000 shops. Aozoom has developed a complete distribution network and sales system to prevent unfair competition and unregulated product sales. This Aozoom style distribution network and sales system protect the pricing system, ensure and maximize the success of our dealers.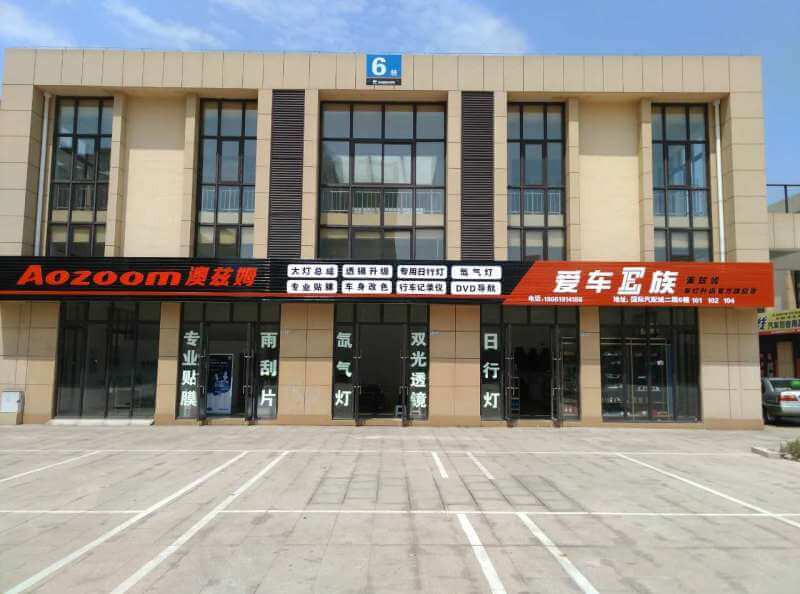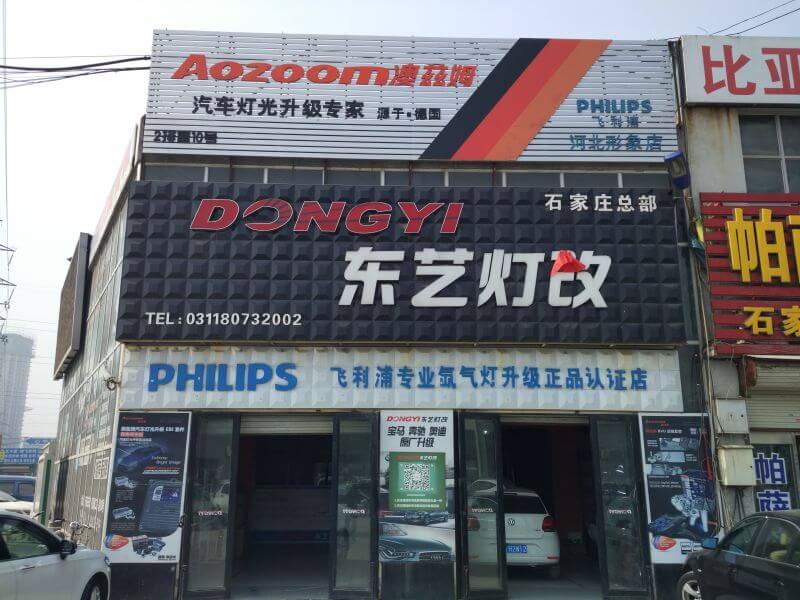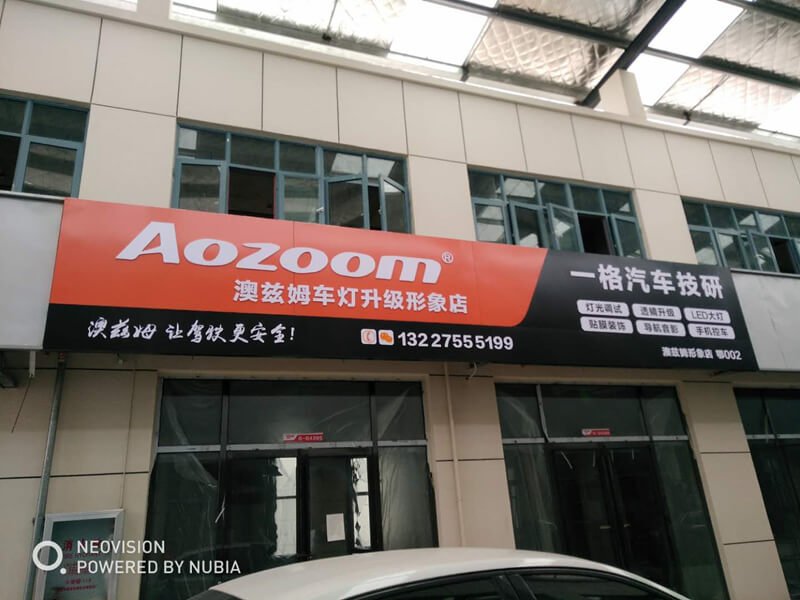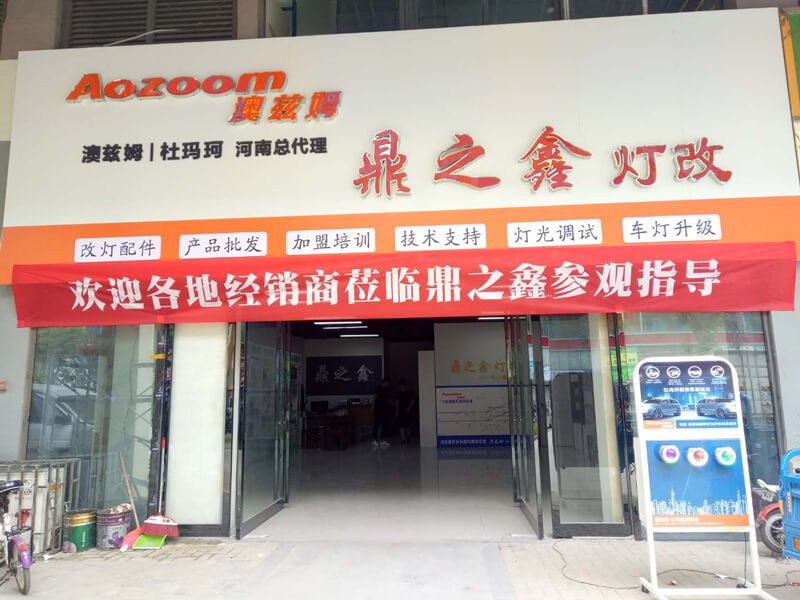 Aozoom Worldwide
Reputation in automotive lighting products goes beyond China mainland and the Aozoom Brand is becoming more and more popular overseas. Car owners from all over the world are turning to Aozoom car lights for better lighting solution. Now over 4000 stores worldwide are helping car owners with auto headlight retrofit projects by using Aozoom bi LED lens. And this number is on the rise by the minutes.
Right now, there are over 160 countries sales of its own products. In over 4000 shops. Aozoom have distribution partners in various countries, such as, Vietnam, Kazakhstan, Russia, Italy, India, Moldova, etc. The dealer networks are growing many vacant markets are waiting to be developed. We are ready to work with our partners worldwide to build a great success.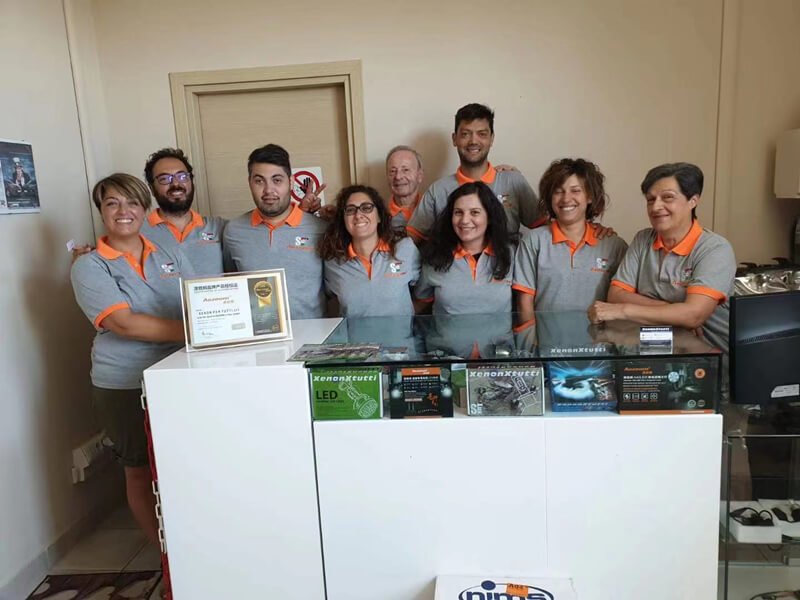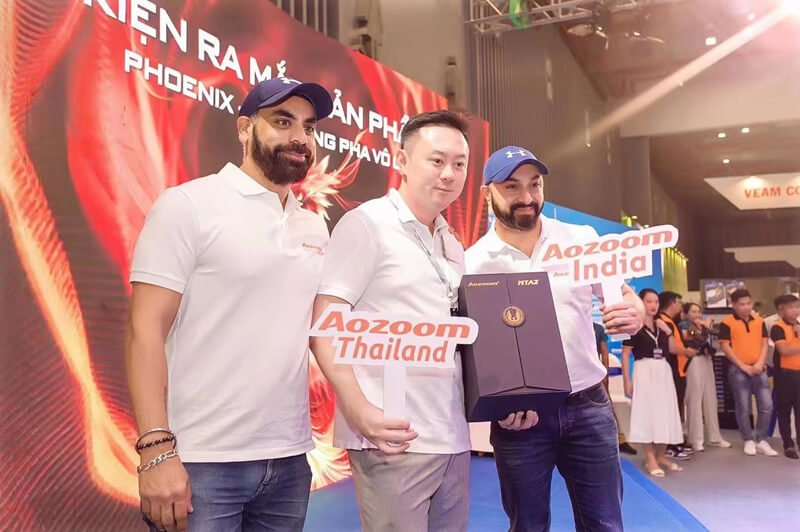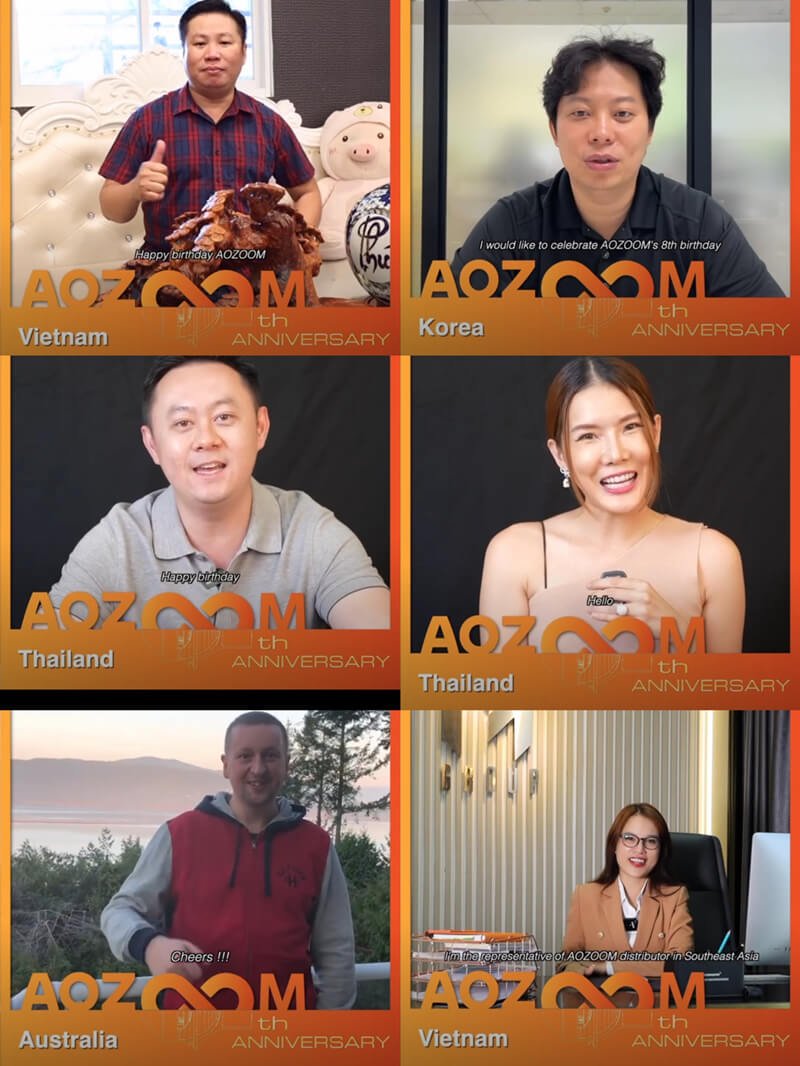 Although the aftermarket auto lighting industry in growing fast, but auto lighting importer and car accessories shop owners still face some challenges, such as, the low-price competition, similar product offer, counterfeit and pirated product, low brand identity products, and poor-quality products. The low-priced car led lights not only harm the car owner, but also make the auto light aftermarket shrink. So, to win this completion, it is a good idea to partner with a reliable, competitive, and strong brand. Aozoom produces the high-quality auto lights parts for end-user, so they can have a better and safer driving. What's more, for partners, we provide a strong back-up service, fast and responsive delivery and strong brand and market protection.
Ready to grow your car lighting business?
Now we are Looking for partner worldwide to join our distribution networks, if you are in the aftermarket vehicle lighting industry, or car accessory business, or if you have a plan to expand your business to car lighting products-such as the Bi-LED projector lens, please talk to us for more details.
Our team will be happy to share with you the latest offers and trending products.
Welcome to Join us. Talk to us now.