Nick, one of our client, has a Nissan Sentra run 33,000 miles. But the headlights have been a problem of dim brightness for a while. The headlights with the poor brightness that he can barely see a foot in front of him. While driving through his neighborhood on the way home from work, he needed to put his brights on to see. He can see with those on, he hasn't had anyone bright him back. He thought that the bright must not be too bright but not for dazzling oncoming traffic. So he find us through the website to help him make out a properly retrofit solution.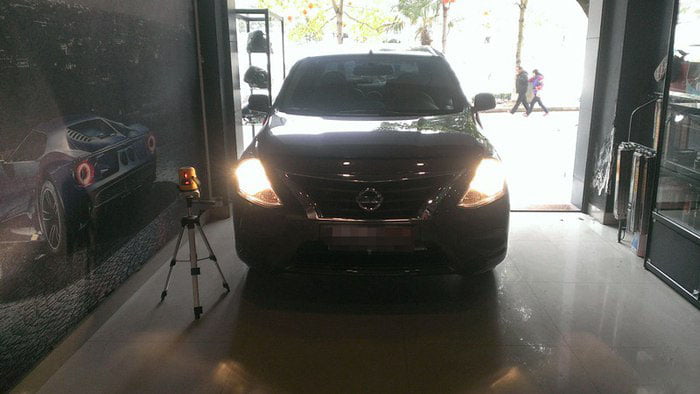 The Sentra halogen light beam: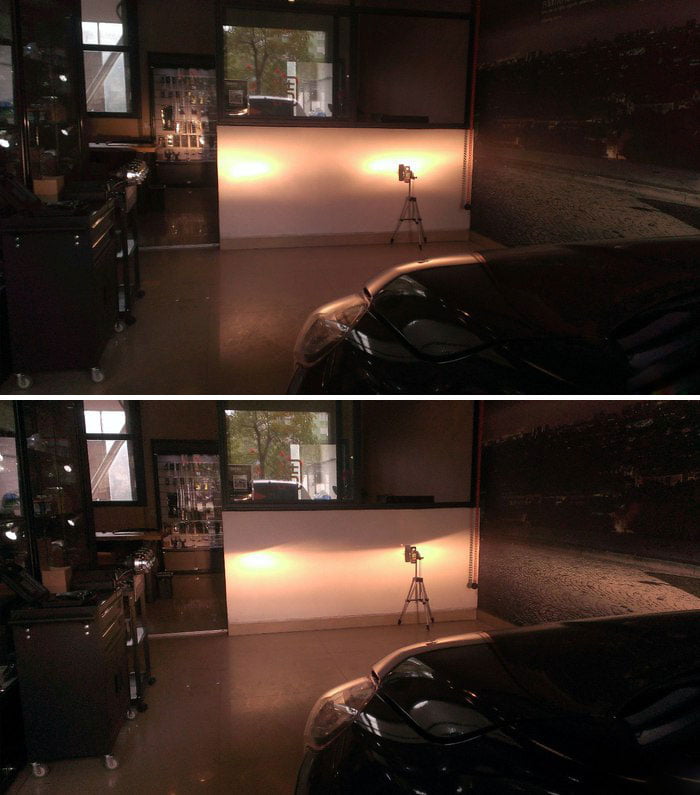 When we had a basic understanding of Nick's headlight situation and his demand, we selected a bi xenon projector which combines with high-low beams in one kit for him.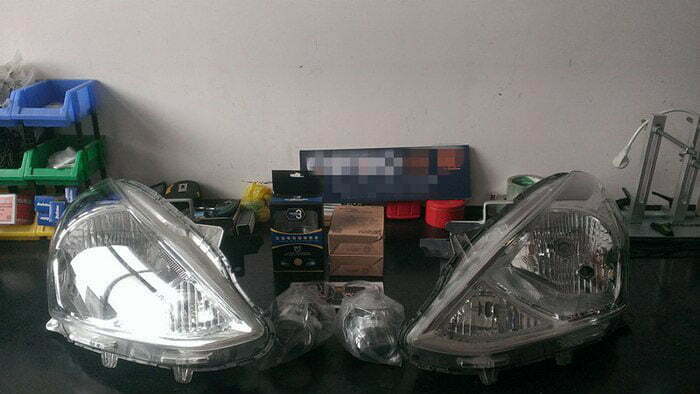 ---
We made a simple disassemble of Sentra headlight housing and install the bi xenon projector. The steps were briefly described below:
We baked them in the oven and got the lens covers off. We managed to crack and break a piece of one of the housings off. After the disassembling, the bi xenon projector lens was not completely exposed due to the original lens bore, it needed to increase the hole in the mask. We chopped some metal edges of the bi xenon projector to fix the original lens. While things were all ready, we mounted the projector into the housing. The projector completely matched the lens and it was started to test the light beam.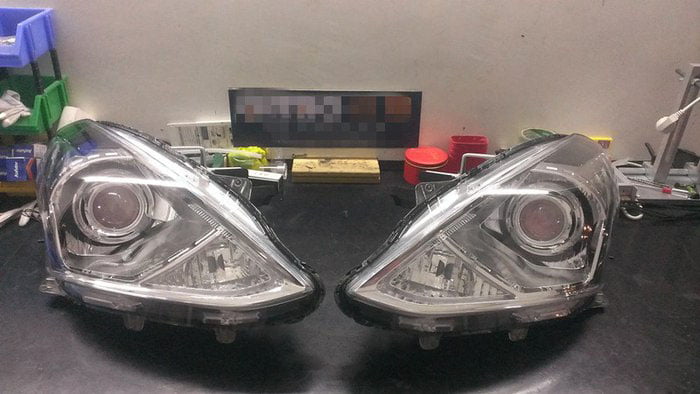 The result of the aftermarket projector was as below: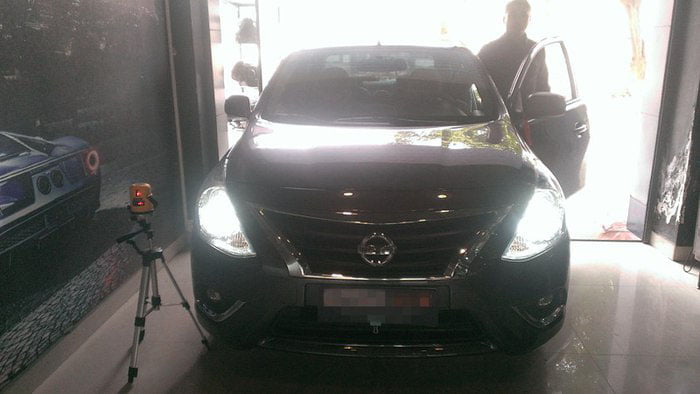 The light test of the high beam and low beam emitted a clear and uniform light that had a great improvement for the headlight. Nick could drive with the new upgrade projector no matter in daytime or at night. This projector provided him a wider vision and long distance penetration both of them comply to the Road Safe Rules.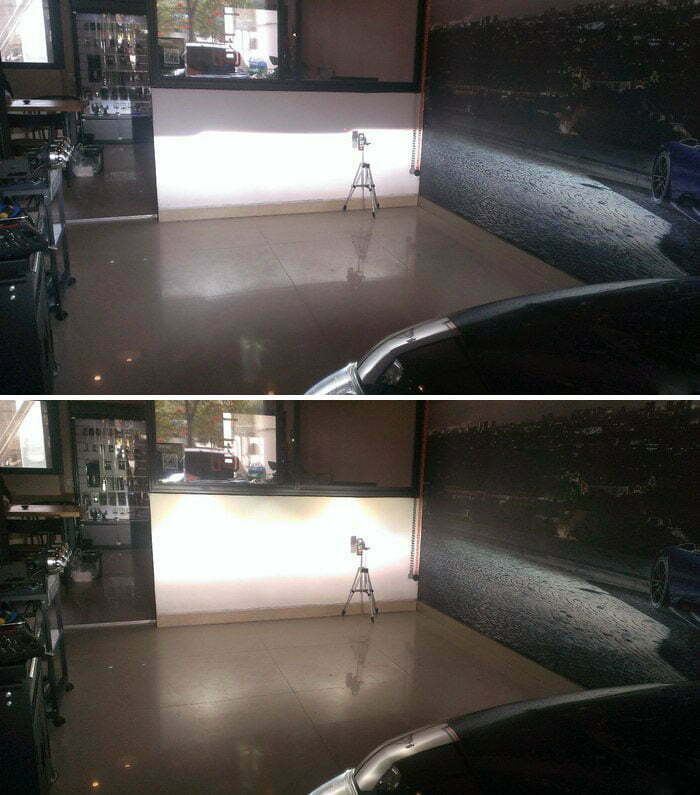 ---
For the bright high beam, constant fight to make headlights brighter is a vicious circle. When the offending high beams become brighter, we make our install headlights brighter without it serving any real purpose. You can notice them from miles away, annoy you from a kilometer away. But absolutely blind you as they come closer while being of no use to the driver in any way. It hardly lights up anything ahead of him. But is an utter nuisance to everyone else.
Therefore, if you want to upgrade your housing but do not know which projector fit your headlight clearly, you can contact us to know more about the details of the bi xenon projectors and retrofit. We are willing to answer all of your questions and provide you with a suitable solution for your headlight to reach the high brightness driving throwing on the road in the long distance.