Our client Kelvin after hitting a raccoon last week in the Malibu (very minor damage, all things considering), he decided to do something about these horrible projectors. The idea had been stirring around in his head for a while. He ordered a set of Aozoom bi xenon projector and contact us to upgrade the headlight.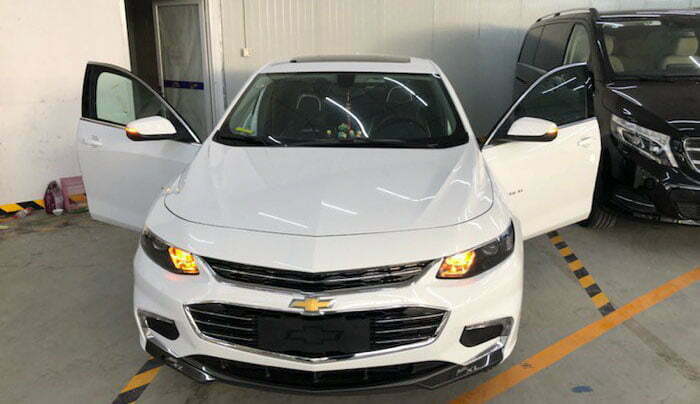 The Aozoom kit includes Aozoom bi xenon projector, Aozoom rapid start ballast and Aozoom D2H HID bulb kit.
---
We made a simple disassembly of the housing and install the bi xenon projector for replacement. Firstly, yanking the housing off of the assemblies, in this step, we need to bake them in the oven and got the lens cover off. The glue of the housing is sealed with cold glue, it is hard to open the cover that needs to heat it in the oven. While the housings were hot, we took advantage and cleaned all the channels. Keep the old sealant in a ball and it works like a sticky eraser to remove more from the headlights.
Secondly, after disassembling all the parts and the factory halogen, installing the bi xenon projector. In this part, we drilled several holes in the projector in order to fix the housing and the HID bulb. And then making sure the retrofit projector fix the space both of the housing and the other component. After that, when all parts are mounted in the housing appropriately, we would make a light test of the new installation to adjust the light pattern to comply with the Road Safety Rules. Finally mounted up onto the Malibu. And do the final light test to get the proper light beam.
After the retrofit. Our client was satisfied with the Malibu headlight retrofit. The high beam and low beam have got a great improvement. They put out a very clean and consistent light beam no matter how long they have been on. With this new improvement, it helps Kelvin drive on road with a brighter version and won't worried about the dim light scat light.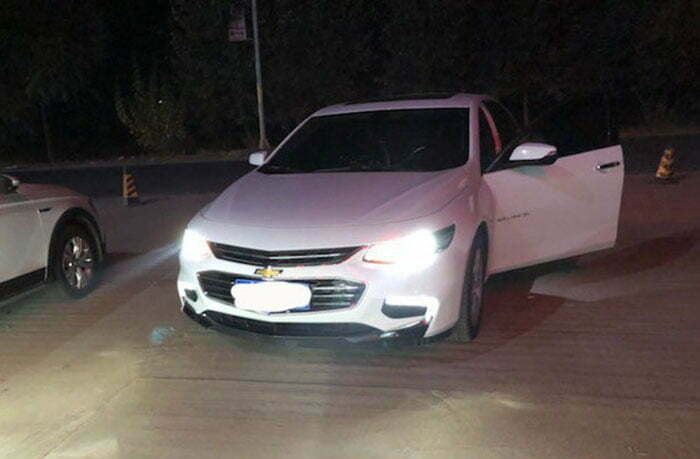 The result can be seen in the pictures as below:
The high beam and low beam on the wall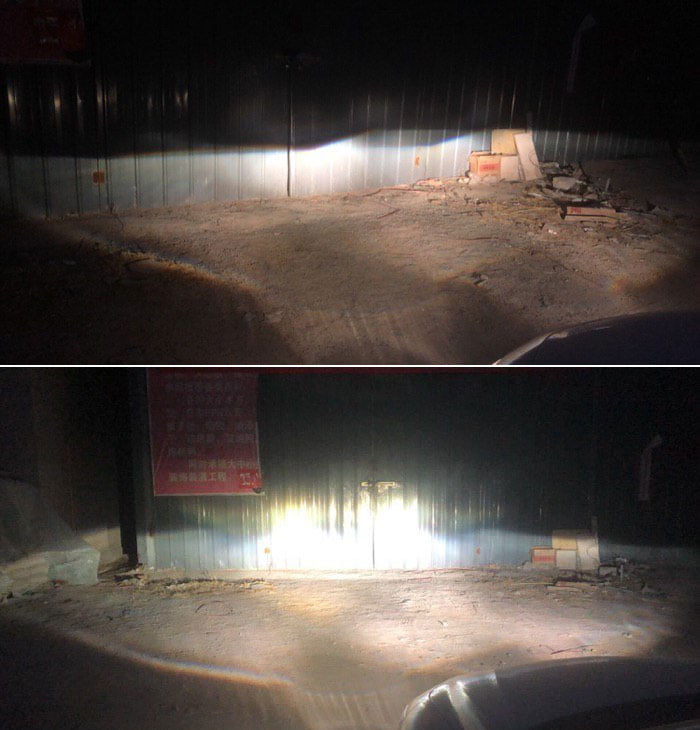 The high beam and low beam drive on the road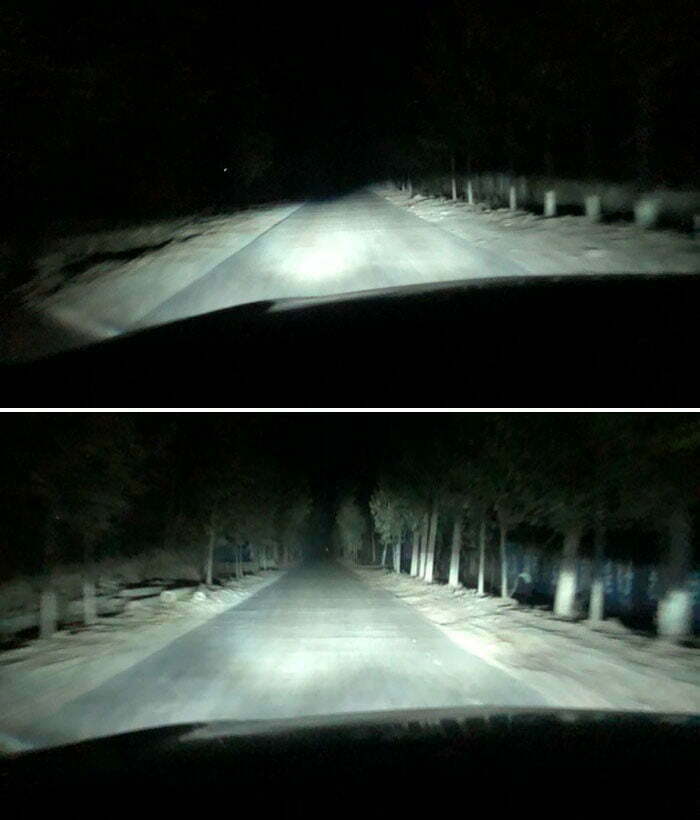 ---
A dim light emitted from the poor projector or reflector would cause a traffic accident and dazzle the oncoming traffic issue. It is important to match an efficient projector to focus light and ensuring the road safely to avoid the unnecessary accident. If you want to retrofit projector or do not know what projectors suits for your headlight or have any question about HID and projectors, you can contact us to consult it. We feel free to answer and solve all your problems for 24 hours.