Our client's eyesight isn't very good, especially at night. He used to be nearly blind on rainy nights. So he wants more light and already ordered an AOZOOM Hi Beam LED Lens kit from our aliexpress, and bring it to our store for installation. He said he had heard from some that this is awesome for night driving in rural areas.
Here is the kit our client brought that includes 2 pics Aozoom Hi-Lens Led High Beam Projector, 2 pcs Lock Rings and Bulb Caps.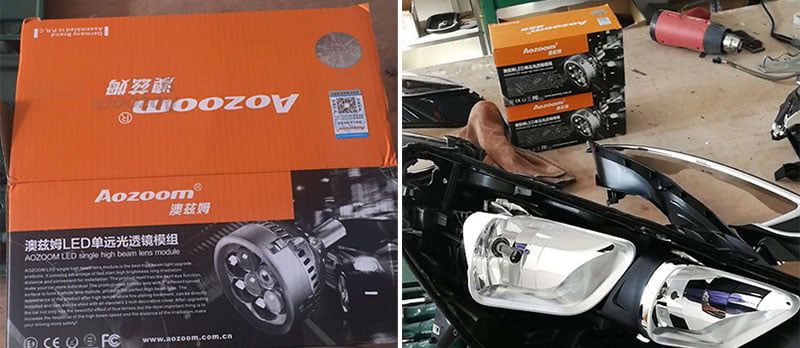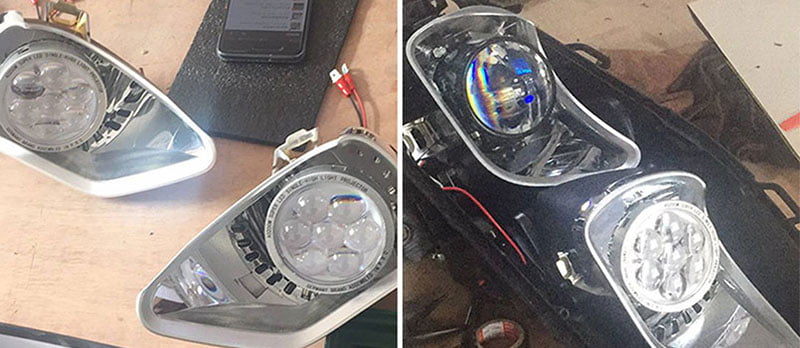 ---
The installation is as below:

1. Ready for the dissection - Took headlights back apart, cut out plastic around the projector, took off the reflector
We can notice the projector could not scat the light beam efficiently, and the light can not focus.
2. Bake in the oven - put the headlight into the oven about 215 degrees to dissolve the glue.
3. Mount the Hi beam LED Lens, we need to drill the hold in the projector to fix the aftermarket lens
4. Install the lens and the led bulb, it needs to test the light to comply with the Road Safety Rules
5.Mount the housing - sealing it with cold glue to avoid leakage. The glue needs to be heated at a constant temperature so that the housing can stick to the base closely.
6. When all is mounted up, it is time to finish the installation and make the last light test.
---

It is the complete view of the new replacement of the Hi-Beam LED Lens, with a high-performance projector that offers a uniform illumination and high brightness for night driving.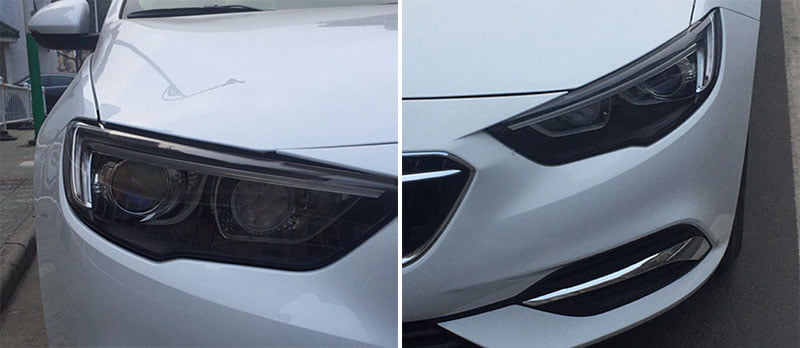 The kit was plug in and play (all the proper connectors). We use a relay to make this work and does not overload any circuit.
The brightness is noticeably improved and the color of the lights works great on rainy nights, foggy nights, and dry nights. We took a test drive on a rural highway and on a freeway in a pouring rain, sleet, snow, mist from semi-truck tires, and some dry spells too. Vision varies from good to great depending on conditions.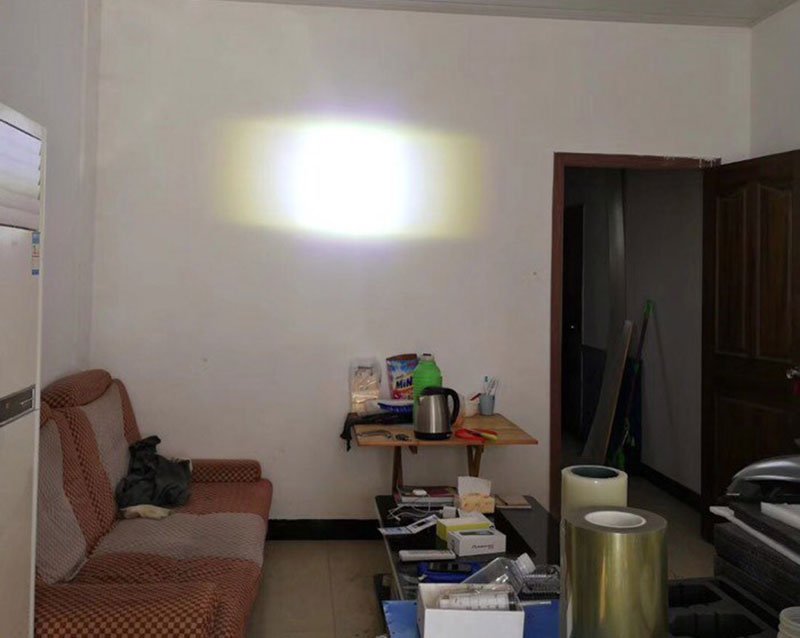 ---
Our client was pleased with the new upgrade, he will not annoy about the dim light beam and the poor eyesight any more. Now he can drive his vehicle on road with a strong penetration to keep safe.
Upgrade reflector to the projector can be beneficial to the driver himself and the opposite driver as well. With a crisp lighting can protect the drivers from the dazzle oncoming traffic. If you want to retrofit your headlight or have some question about the retrofit projector, please free feel to contact us, we are willing to answer and deal with all of your issues and provide you a satisfied solution to reach the best driving version.