Nissan QASHQAI Retrofit Aozoom E55-R Bi-Xenon Projector
The owner of this Nissan QASHQAI is very interested. He came to find us on the day he picked up the new car. "I don't want to keep the halogen headlight." He said. Then he choosed a bi-xenon projector headlight kit from our category and pay for the retrofit directly.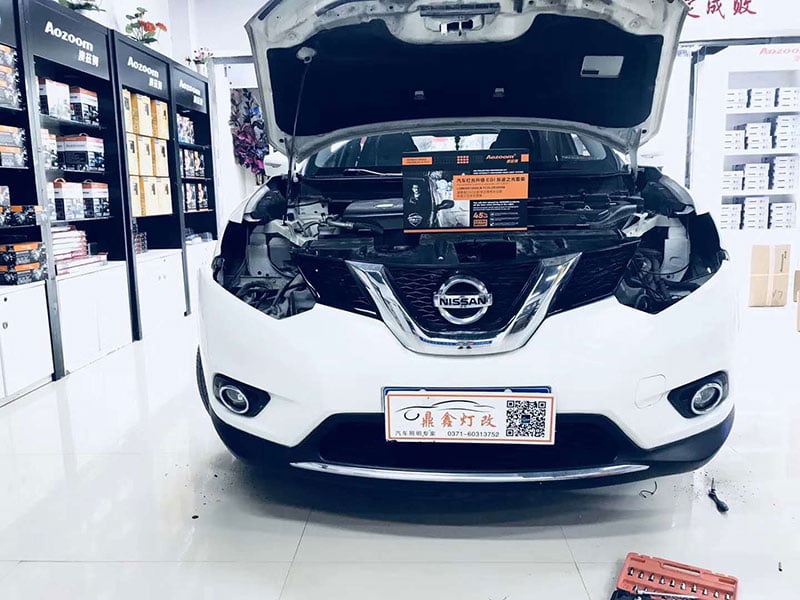 The retrofit list: AOZOOM ABN Rapid Start ballast, E55-R bi-xenon projector and FBL H11 HID bulbs.

The headlight housing was quickly opened up. Our staffs yanked the headlight off of the assemblies and taked 3 hours to retrofit.

And light up the projector headlight to adjust the height of light beam pattern. The pattern of high bean and low beam are basically adjusted. We can see the cutoff line is clear and standard. The new bi-xenon projector looks quite bright and very wide.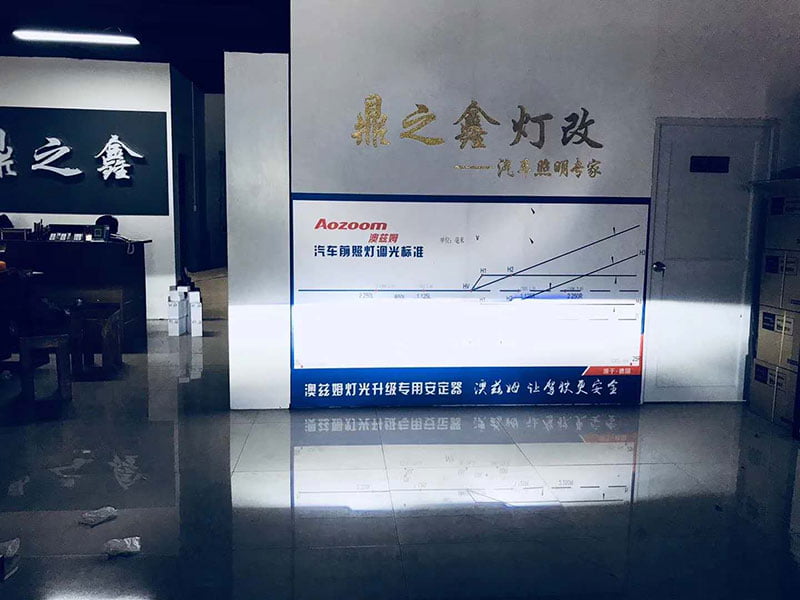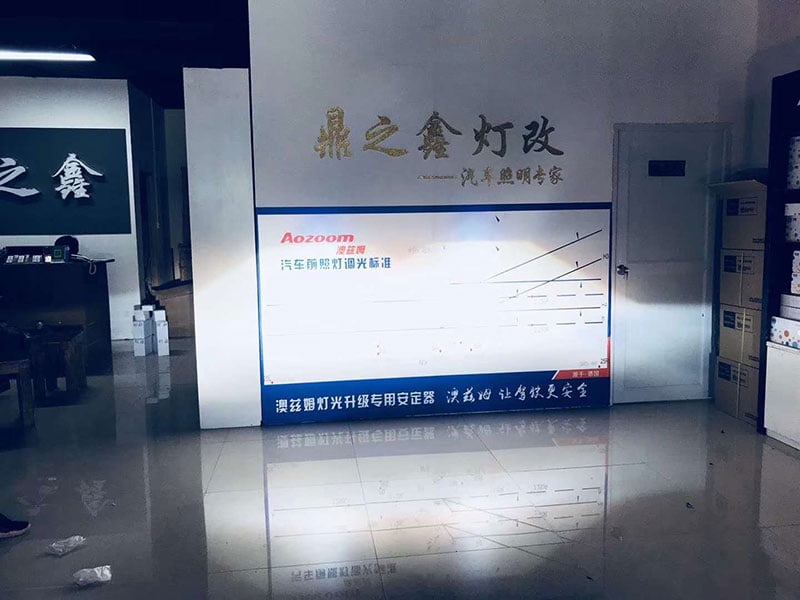 During retrofitting headlight, the HID bulbs must match with a suitable projector. The factory projector just fits the factory bulb. It will have a little out of focus when installing an HID bulb. The HID bulb is for a standard projector. Using a headlight with the projector is better than the factory headlight for driving experience. It is excellent on uniform illumination, strong penetration and no scatted light.