The owner of this vehicle is most likely to be on autohome forum and reading some auto lighting retrofit threads. As he said, headlight is low performance, he want a solution but don't know what is the best. Led headlight bulb? Projector? or just replace with a better X-Treme halogen bulbs. One day he read a thread that someone share his retrofitting experience to headlight with Aozoom D2S Bi-xenon projector headlight kit. So he drove his KIA K2 to our AOZOOM franchise store in Guangzhou and tell us his thought. After discuss, he choose the D2S bi-xenon projector same to what he saw on forum, and AOZOOM OEM ABO ballast, as well as FBL D2S HID bulbs for the retrofit.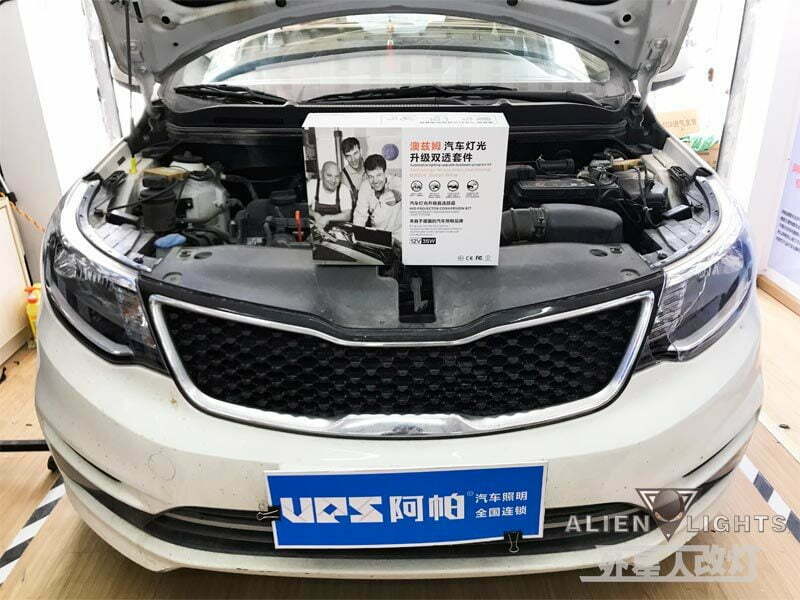 Before retrofit, take a picture to record the factory headlight, the halogen bulbs simply didn't put enough light ahead to the road.
Took headlights back apart, remove the screws from the housing, cut out plastic around the projector and took off the orange bulbs. Installing the HID headlight conversion and the bi-xenon projector and the Angel Eyes. we seal the projector and lighthouse frame with AB glue and 5905 glue. Waiting for a few moments, install the projector to the reflector. Mounting up the housing when the projector is installed. In this steps, you need to avoid causing moisture build-up inside the headlights.
The light beam pattern test after retrofit.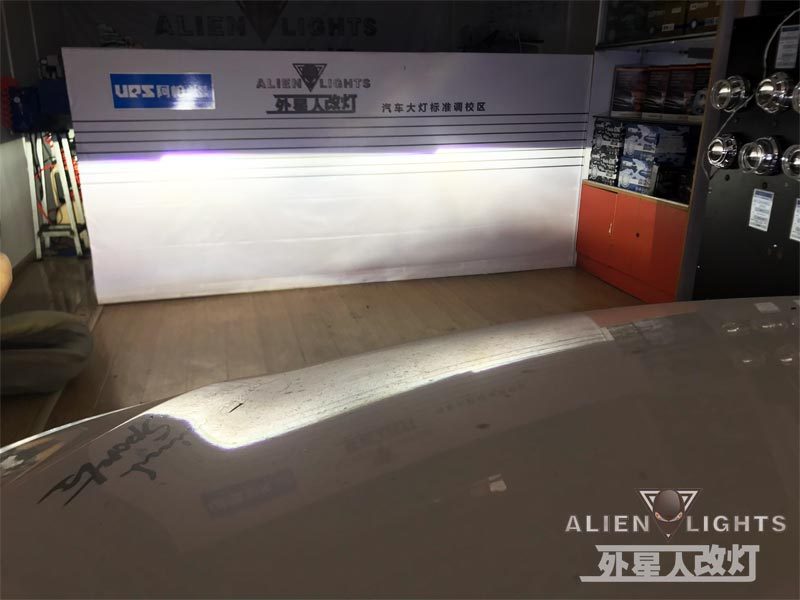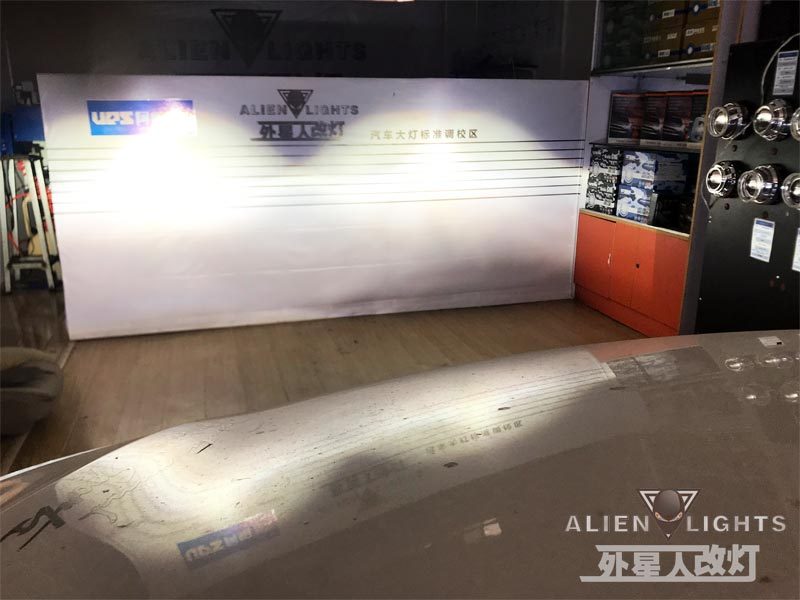 Well, he is very satisfied.