Images and Article comes from customer's review on autohome
.
---
I usually drive my Volkswagen Golf 7 at night, the factory bulbs didn't put enough light ahead or to the side. I'm a huge fan of bi-xenon projectors so I started with a set of
AOZOOM hid headlight projector
. In this thread I will write down the retrofit experience to my vehicle.
My AOZOOM headlight conversion kits include
E55-R HID headlight projector
,
AOZOOM ABO OEM ballast
,
FBL D1S HID bulbs
and some assembly.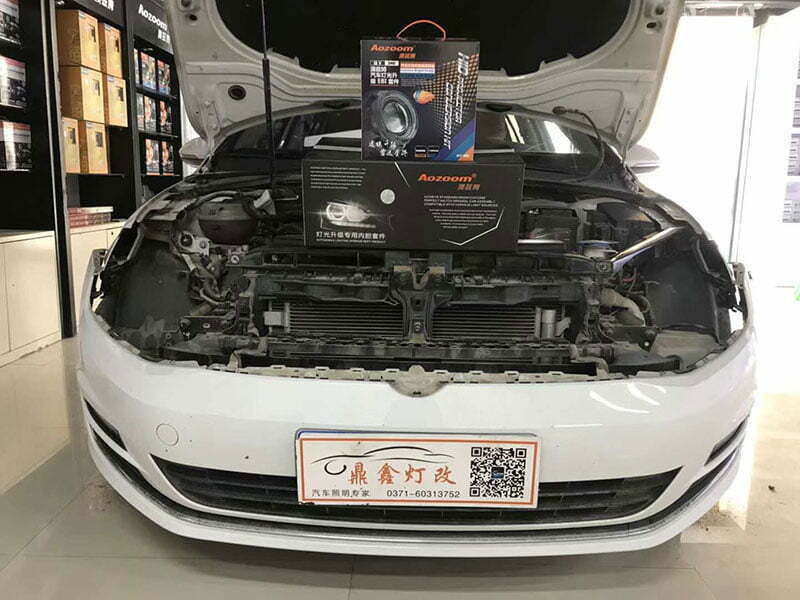 I was easy to remove the housings and baked them in the oven for about half an hour.
Disassemble all the parts in the housing: projector, mask, light frame. I was going to mount the
AOZOOM bi-xenon projector
, drilling a hole in the mask to make the projector fit in the original one. Screw the assembly in its original places.
This is the led strip, mounted to the inside of shroud, cover shroud with plastic wrap to prevent scratch.
Now all is done.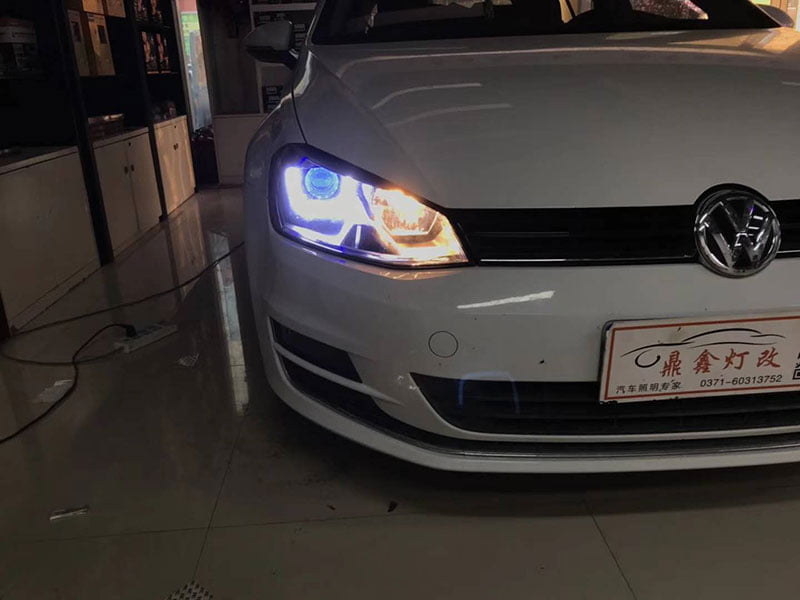 Light beam test. On low beam pattern, it is the
E55-R bi-xenon projector
. On the hi-beam patter, it is E55-R bi-xenon projector + factory high beam halogen bulbs.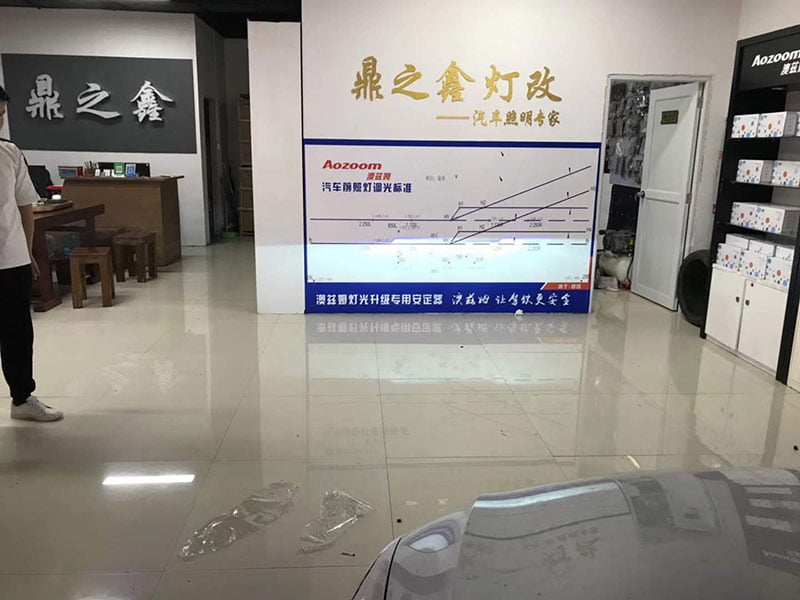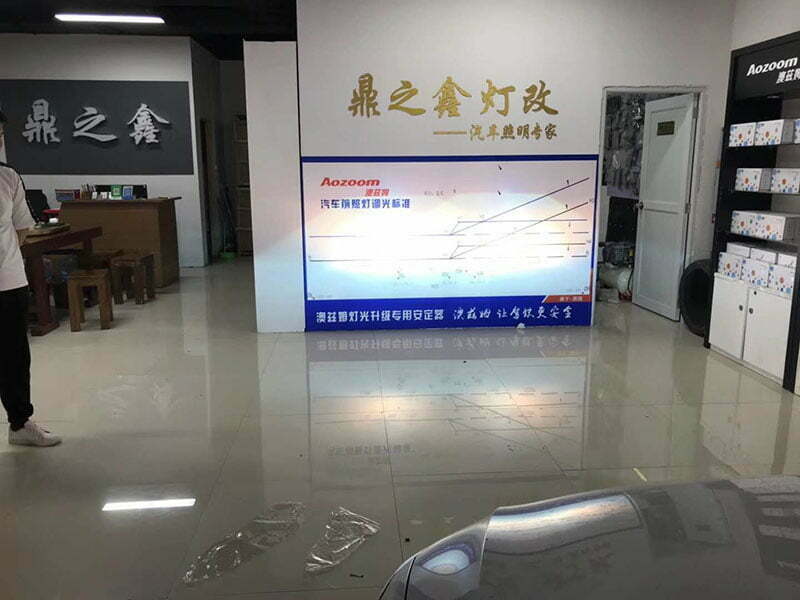 This is the new look of my car, amazing or not?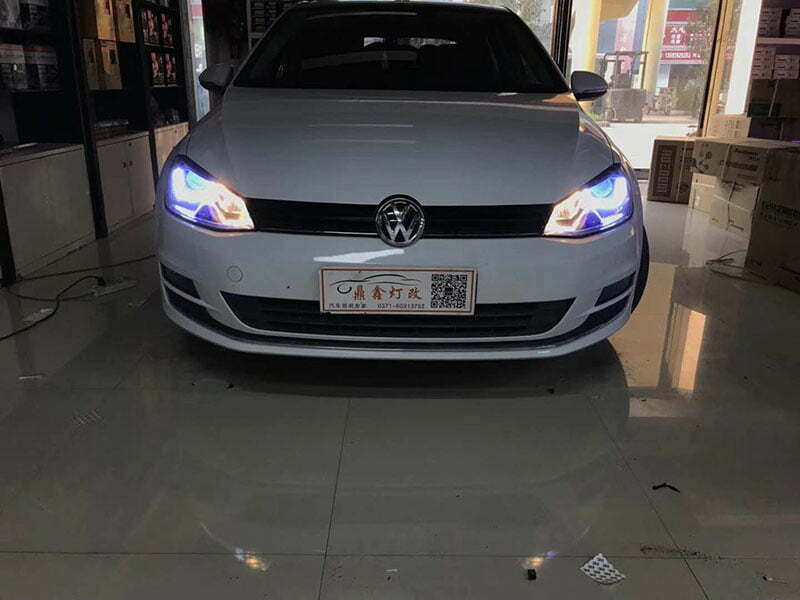 The last thing to do is drive my Golf 7 on road and enjoy it.