Volkswagen Polo Retrofitting Aozoom E55-R HID Projector
It is a long time the Volkswagen Polo could not emit the perfect brightness to meet the car owner's requirement. He could not see the front road at night even if driving with the high beam. This issue has confused him for a long time. He began to contact some auto lighting store to retrofit his car light, finally, he choose AOZOOM franchise stores in Suzhou for this business. The retrofit list for this client: AOZOOM ABC CANbus ballast, FBL HID bulbs and E55R hid headlight projector.




The steps of retrofit:

Take the bumper cover off, remove headlight assembly, open the housing, install the new bi-xenon projector and ballast, all thing is finished and mounted up into the car. When the installation is ready, the next thing to do is to test the light pattern before driving on the road.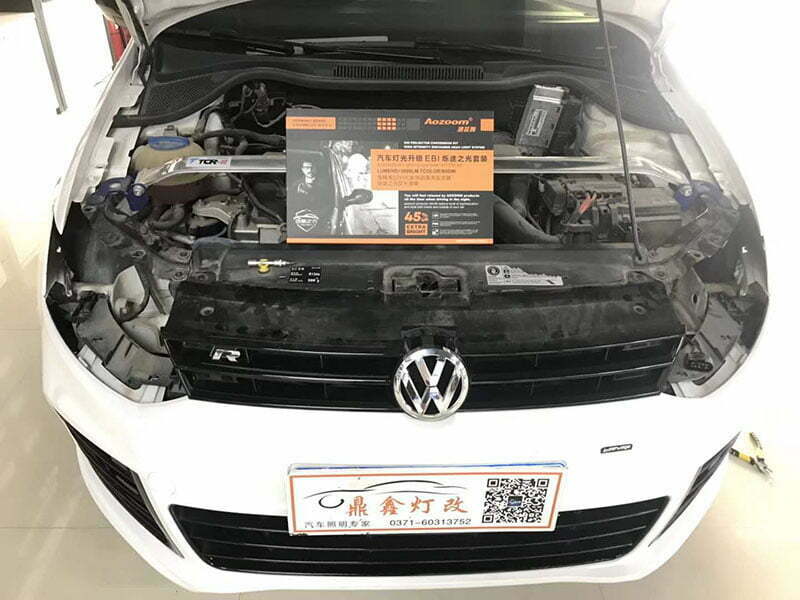 The high beam pattern of low beam pattern are shown as below,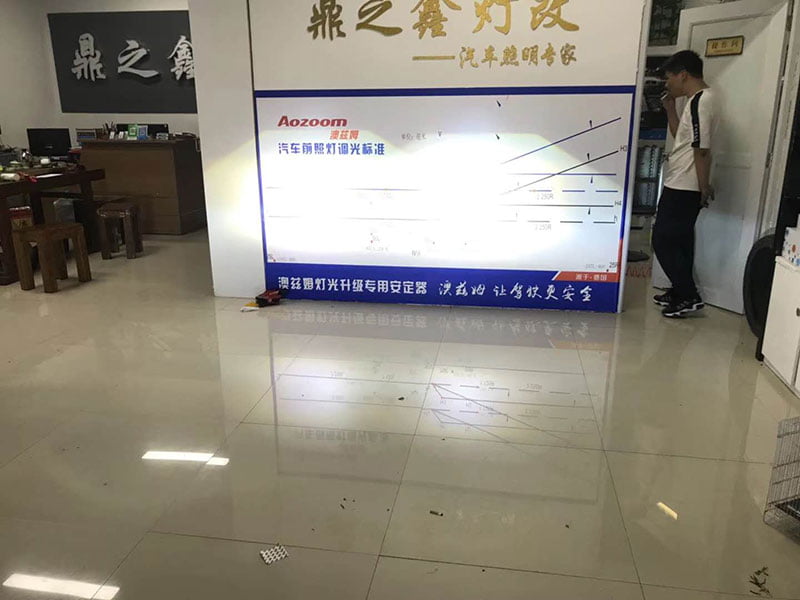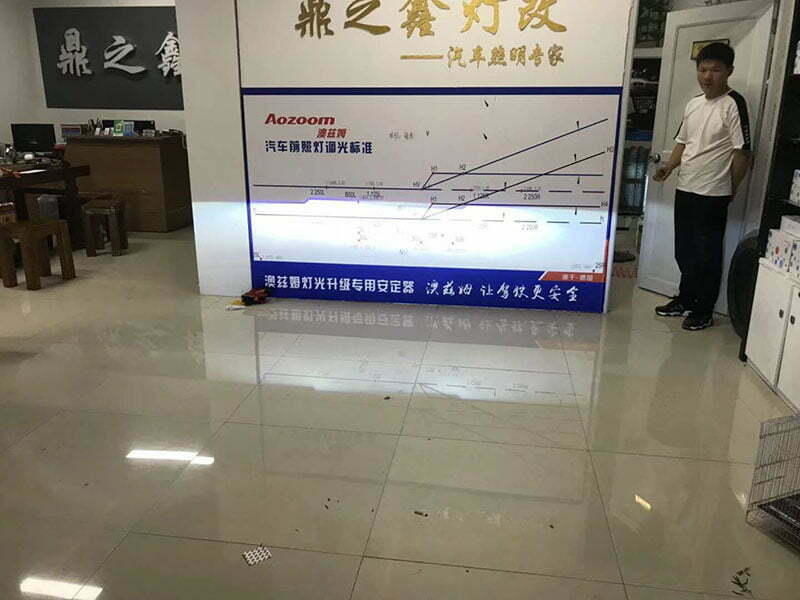 There is a great change after the upgrade of factory headlight. New E55-R projector headlight produce a very wide beam pattern on to side of the road.

For safety driving, we suggest to replace the factory halogen headlight into Aozoom HID projector headlight kit, that will absolutely reach your expectation.